SUPERIORITY IS KEENLY EVIDENT

SCARAB 215ID 2022
From:

£76,000

Price shown is subject to change at any time without notice.
SCARAB
SCARAB 215ID 2022
Catch a glimpse of greatness: where mastery meets dominance stands the Scarab 215. Bold and beautiful, devoted to onboard comfort, and easily churns a wake for a party of 10. Don't settle for traditional; instead, step into the 215 and go where you feel exhilarated.
SCARAB 215ID 2022
TECHNICAL DETAILS
Complete Control
Customizing how your Scarab handles at the dock and on the water is a celebrated luxury. Take control of your fun with a fingertip's grip when establishing true neutral or adjusting ramp speed and throttle control.

Touch Screen Command
Being in command has never felt this in sync! How about a sleek touch screen with tach, tunes, depth, and GPS alongside wake presets, iNR, camera controls and more all in one place? Upgrade now!
weight

3100 lbs

tank capacity

41 gal

Length

21'

Beam

8' 4"

Draft

15"

Seating capacity

10 People

Engine power

600 HP

Head-turning design meets heart-pounding performance in Scarab Jet Boats. From the detailed craftmanship, to the legendary Rotax jet propulsion system, Scarab boats are fun to drive, reliable, and easy to operate.
Comfort Ride Seats
Suspension seating that swivels and slides for easy adjustment also keeps you snug underway. Strategic notches in the sides offer additional flexibility, while vented seatbacks keep you cool as the day gets hot.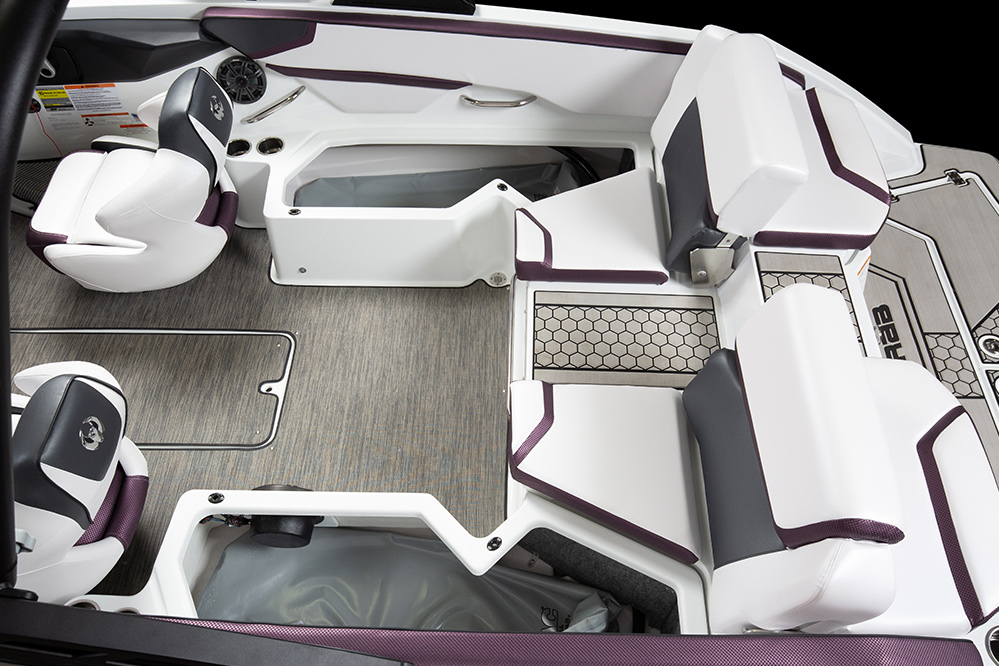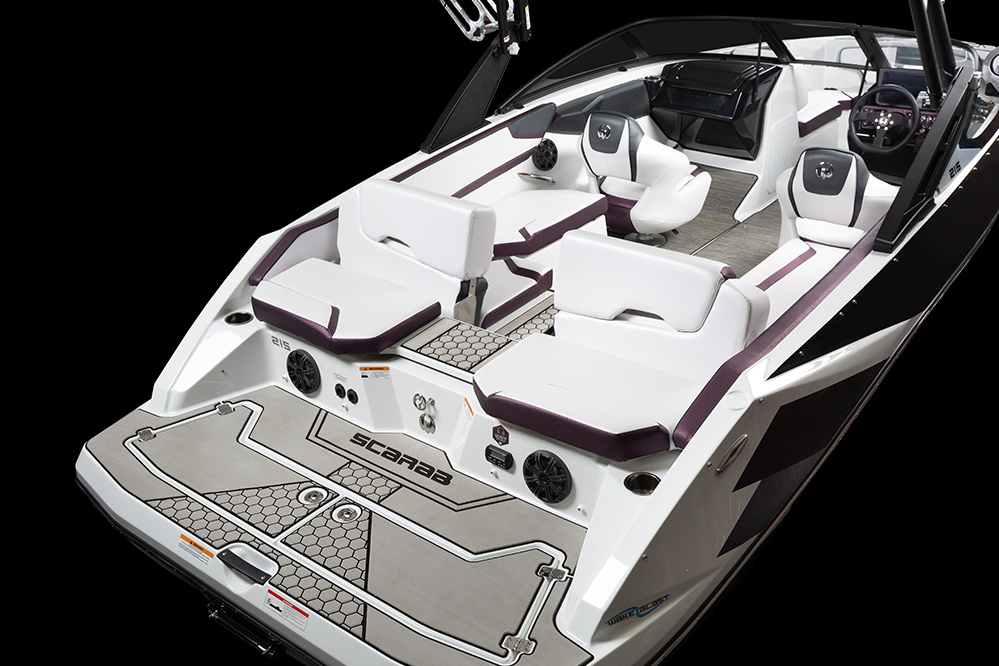 Wake Edition
Speed controls, graphics, ballast, a wake tower, and board racks all wrapped up in a beautiful package—all the goodies you need for the ultimate Scarab Wake experience.