KTM 890 DUKE R 2021
£10,649

KTM 890 DUKE R 2021
Still agile, but with more punch, the KTM 890 DUKE R takes all the things we love about the KTM 790 DUKE and turns it up to 11. This is a no-compromise mid-weight naked bike, equally at home on mountain roads as it is on the race track, delivering more power, more torque and more dukeness than any parallel twin that has come before.
KTM 890 DUKE R 2021
TECHNICAL DETAILS
Just like the KTM 790 DUKE, the KTM 890 DUKE R's handling characteristics are thanks to the dynamic, load bearing design of the tubular chassis, which allows it to carve through twisty tracks and mountain passes with extreme responsiveness. Just like every other KTM R, the frame is painted orange to highlight its sporty credentials.
transmission

6-speed

starter

Electric starter

stroke

68.8 mm

bore

90.7 mm

clutch

PASC™ antihopping clutch, mechanically operated

weight

166 kg

tank capacity

14 l

front brake disc diameter

320 mm

rear brake disc diameter

240 mm

front brake

2 x Brembo Stylema Monobloc four piston, radially mounted caliper

Powered by a distinct READY TO RACE mentality, KTM is Europe's leading high-performance street and offroad sport motorcycle manufacturer. KTM has built a reputation as a fierce competitor on racetracks around the world. Remarkable success on the world stage is reflected in every product it creates and every move it makes. With an established presence in the offroad segments, KTM has progressed to become one of the world's most innovative manufacturers of street motorcycles.
The tapered aluminium handlebars are positioned flatter, lower and further forward to increase feeling from the front tire and give the KTM 890 DUKE R a racier riding position. Riders can also tailor their preferred reach with three rotational adjustments and 4 positions of fine-tuning on the triple clamp.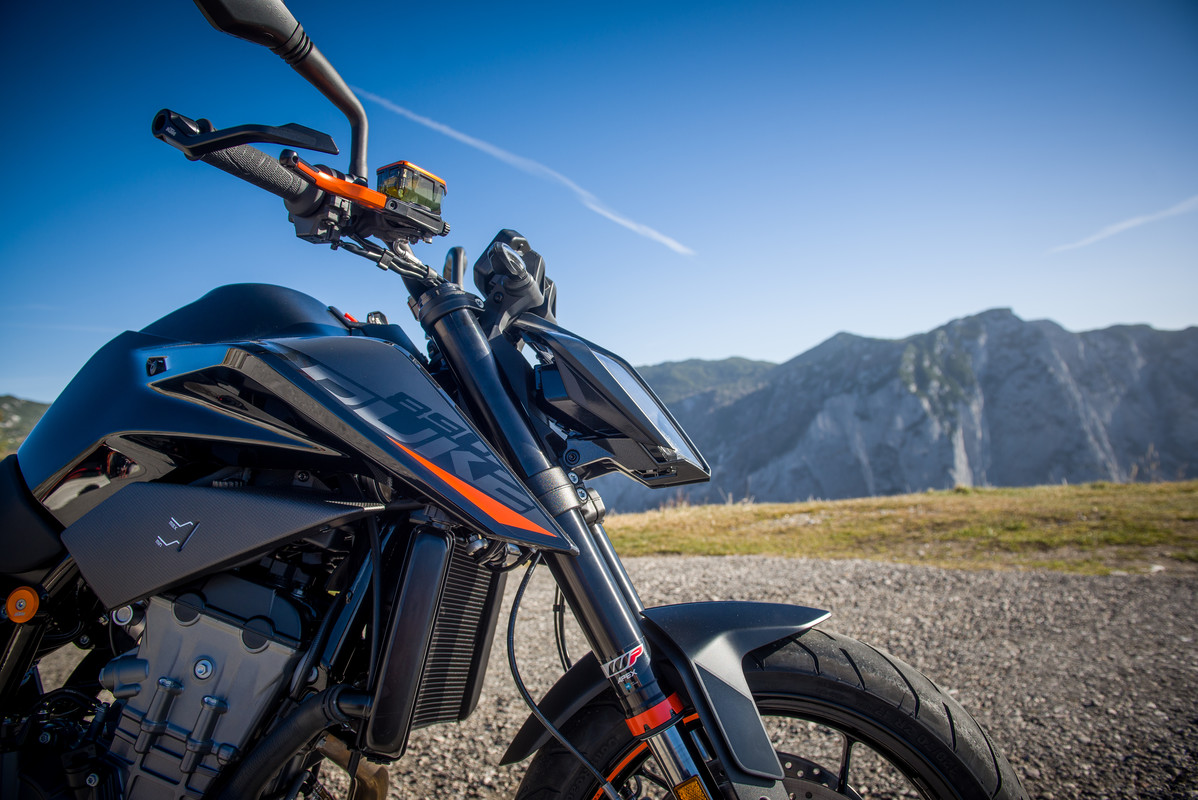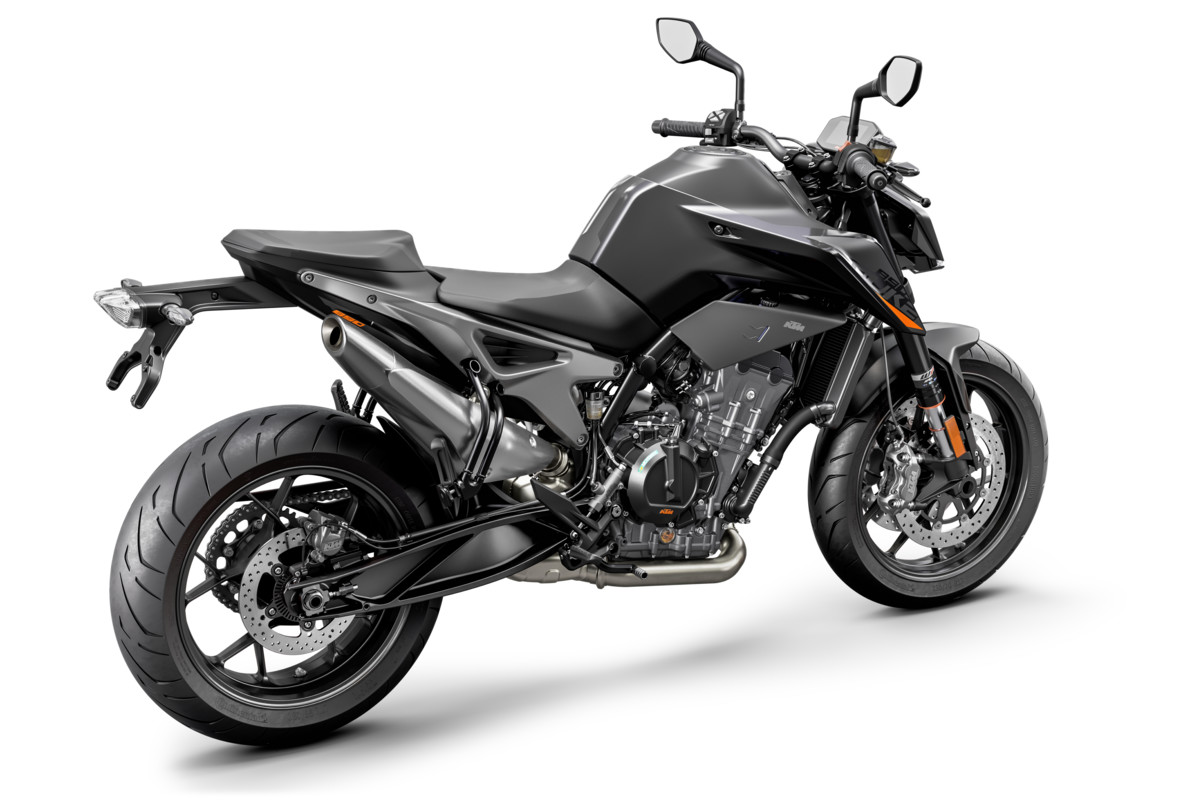 A high-quality application process has been used to ensure the signature 'R' graphics on the KTM 890 DUKE R demand respect. Contrasting orange on white sets it apart from anything else in the mid-weight title fight.