KTM 890 DUKE 2021
£9,649

KTM 890 DUKE 2021
The KTM ​8​90 DUKE ​redefines the word 'sharp' by adding an extra edge. Powered by an 889 cc parallel-twin nestled into one of the lightest and most compact chassis around, the KTM 890 DUKE boasts the agility you'd expect from a 600 cc​, ​but with the ​meaty punch of a bigger twin. ​It doesn't rewrite the mid-sized naked bike rule book. It obliterates it. ​
KTM 890 DUKE 2021
TECHNICAL DETAILS
The incredible handling characteristics of the KTM 890 DUKE are founded on the dynamic, load bearing design of the tubular chassis. Engineers had one goal in mind, and that was to keep the chassis as rigid and compact as possible for sharper turn-in and greater lean angles, allowing it to slice through the turns with extreme responsiveness.
transmission

6-speed

starter

Electric starter

stroke

68.8 mm

bore

90.7 mm

clutch

PASC™ antihopping clutch, mechanically operated

weight

169 kg

tank capacity

14 l

front brake disc diameter

300 mm

rear brake disc diameter

240 mm

front brake

2x radially mounted 4 piston calliper

Powered by a distinct READY TO RACE mentality, KTM is Europe's leading high-performance street and offroad sport motorcycle manufacturer. KTM has built a reputation as a fierce competitor on racetracks around the world. Remarkable success on the world stage is reflected in every product it creates and every move it makes. With an established presence in the offroad segments, KTM has progressed to become one of the world's most innovative manufacturers of street motorcycles.
A tapered aluminium, 760 mm wide handlebar puts you in full control. It's adjustable, with 4 positions on the triple clamp and can be rotated in three further positions for that perfect riding position.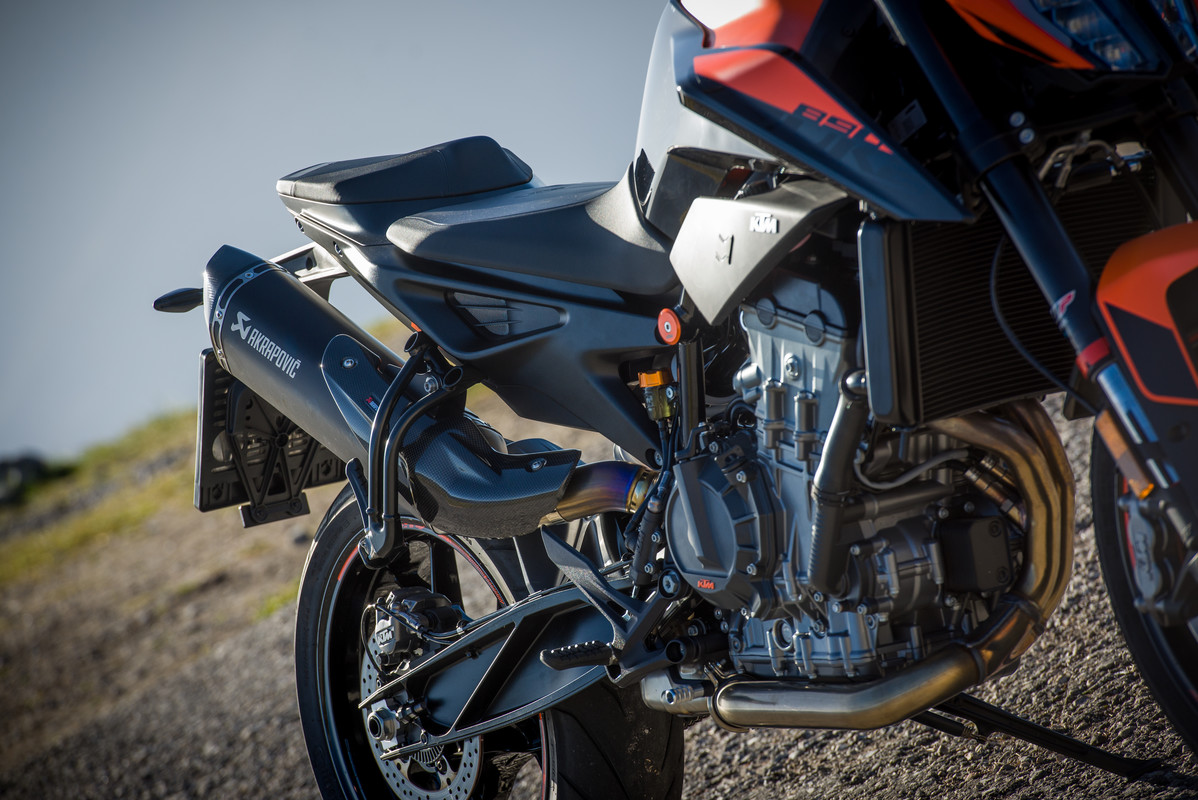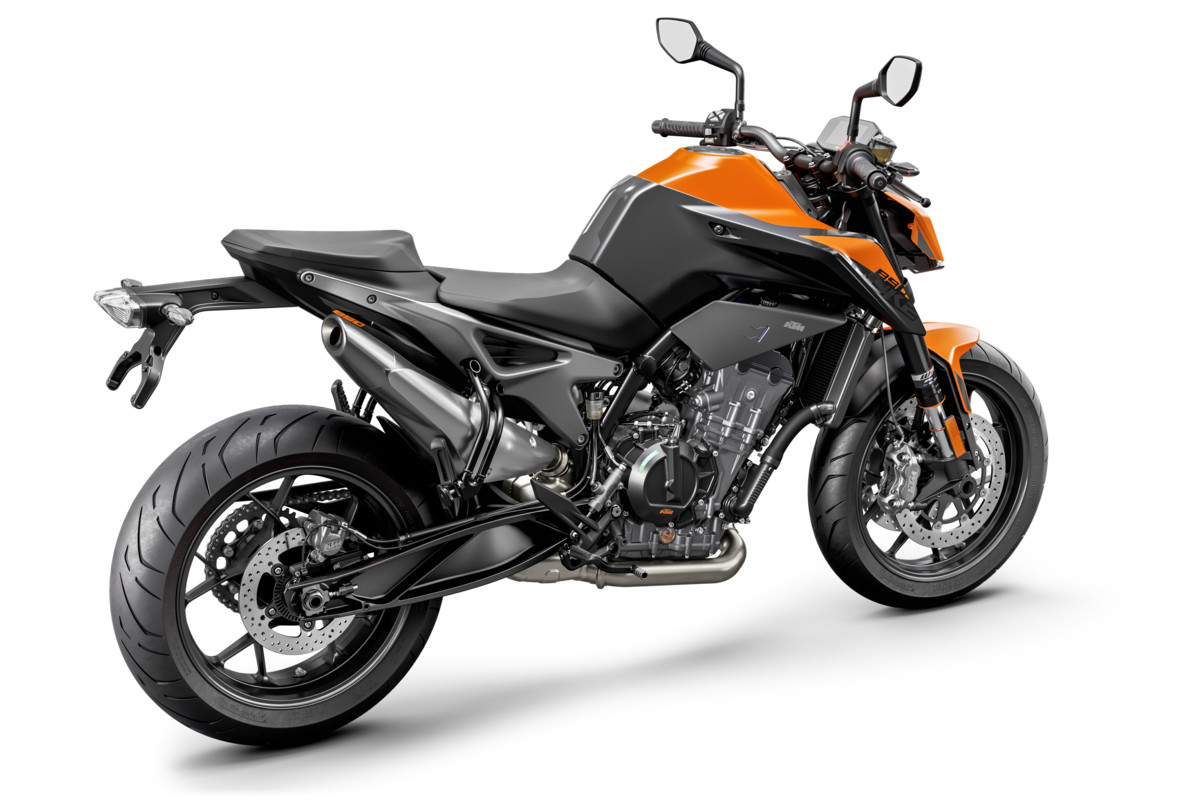 Like all pilots, DUKE riders need easy access to information. In that regard, the KTM 890 DUKE features an intuitive multi colour, light variable TFT dashboard. Best of all, as the revs rise, the display bars change colour to indicate when to shift, either spurring you on or warning you that the engine is too still cold for flat-out backroad attacks.