KTM 65 SX 2022
£4,599

KTM 65 SX 2022
The KTM 65 SX is a fully-fledged race machine for young pilots aged between 8 and 12 years. This little flyer features the latest WP XACT front forks with revolutionary AER technology, ultra-cool graphics and a power delivery that sets the benchmark in its class. Like its larger counterparts, the KTM 65 SX has READY TO RACE ride dynamics, quality equipment and superior craftsmanship, providing winning performance to young competitors
KTM 65 SX 2022
TECHNICAL DETAILS
This modern frame is made from lightweight, high strength chromoly steel profiles and combines maximum longitudinal stiffness with optimum torsional rigidity. It guarantees easy handling and precise cornering, but also outstanding stability at speed. And yes, the KTM 65 SX does get going when the throttle is pinned.
transmission

6-speed

starter

Kickstarter

stroke

40.8 mm

bore

45 mm

clutch

Wet, multi-disc clutch, Formula hydraulics

weight

53 kg

tank capacity

3.5 l

front brake disc diameter

198 mm

rear brake disc diameter

160 mm

front brake

Disc brake

Powered by a distinct READY TO RACE mentality, KTM is Europe's leading high-performance street and offroad sport motorcycle manufacturer. KTM has built a reputation as a fierce competitor on racetracks around the world. Remarkable success on the world stage is reflected in every product it creates and every move it makes. With an established presence in the offroad segments, KTM has progressed to become one of the world's most innovative manufacturers of street motorcycles.
Even young riders will be impressed at the high-quality anodised handlebar made from aluminium alloy. It also has the perfect bend to suit the ergonomics of the KTM 65 SX, and is strong enough to withstand the odd fall over. It also features a foam bar pad on the handlebar brace, which protects the rider in the event of any contact.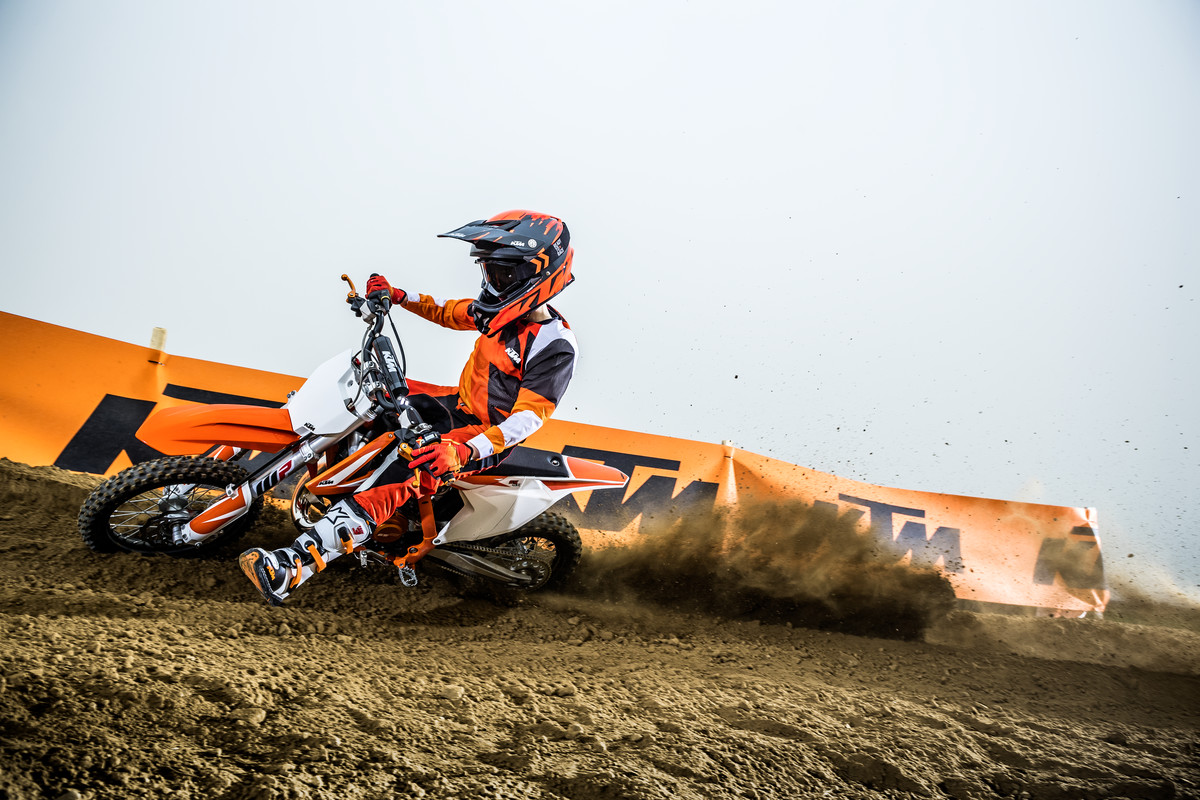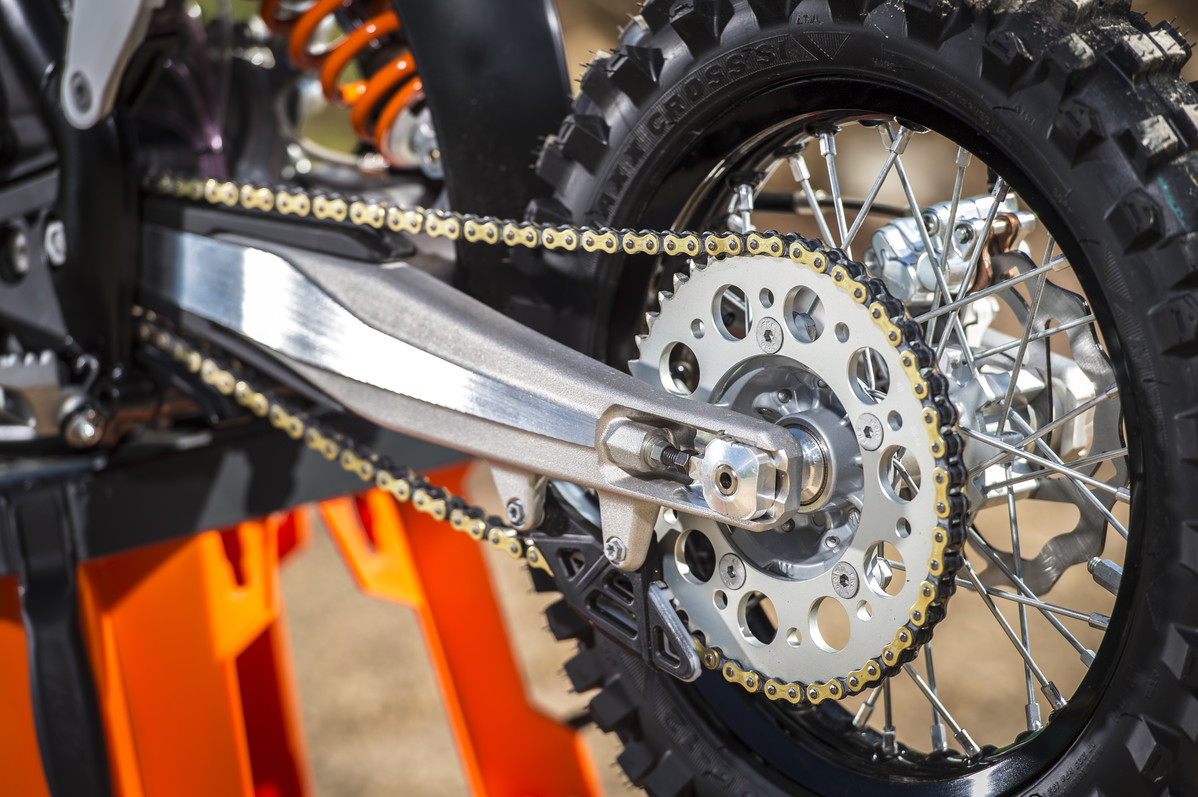 The KTM 65 SX features the latest in-mold graphics, factory-look orange frame and race-sharpened bodywork, with a fast and aggressive style that screams READY TO RACE. There is no doubt that this little screamer is here to win races.