KTM 390 DUKE 2021
£5,099

KTM 390 DUKE 2021
The KTM 390 DUKE is a pure example of what draws so many to the thrill of street motorcycling. This Corner Rocket maximises enjoyment and user value, taking the honours wherever nimble handling counts. Light as a feather, powerful and packed with state-of-the-art technology, it guarantees a thrilling ride, whether you're fighting your way through the urban jungle or carving your name into a forest of bends.
KTM 390 DUKE 2021
TECHNICAL DETAILS
The KTM 390 DUKE comes as standard with ultra-lightweight, high-performance upside-down WP forks. Using the latest open-cartridge technology, these forks not only perform above expectations when pushed to the limits, but are also nice and easy to maintain. This makes them perfect for all aspects of riding, from relaxed cruising to hammering around on closed circuits and everything in between.
transmission

6-speed

starter

Electric starter

stroke

60 mm

bore

89 mm

clutch

Wet multi-disc clutch, hydraulically actuated

weight

150 kg

tank capacity

13.4 l

front brake disc diameter

320 mm

rear brake disc diameter

230 mm

Powered by a distinct READY TO RACE mentality, KTM is Europe's leading high-performance street and offroad sport motorcycle manufacturer. KTM has built a reputation as a fierce competitor on racetracks around the world. Remarkable success on the world stage is reflected in every product it creates and every move it makes. With an established presence in the offroad segments, KTM has progressed to become one of the world's most innovative manufacturers of street motorcycles.
Hi-tech upright handlebars offer KTM 390 DUKE riders a controlled yet aggressive body position, allowing you to dominate in all aspects of riding. From destroying corners to pulling the perfect stoppie, these bars will give you the balance and confidence you need to attack the tarmac like never before. Clutch and brake levers are fully adjustable, allowing you to customise your cockpit to suit your individual riding style.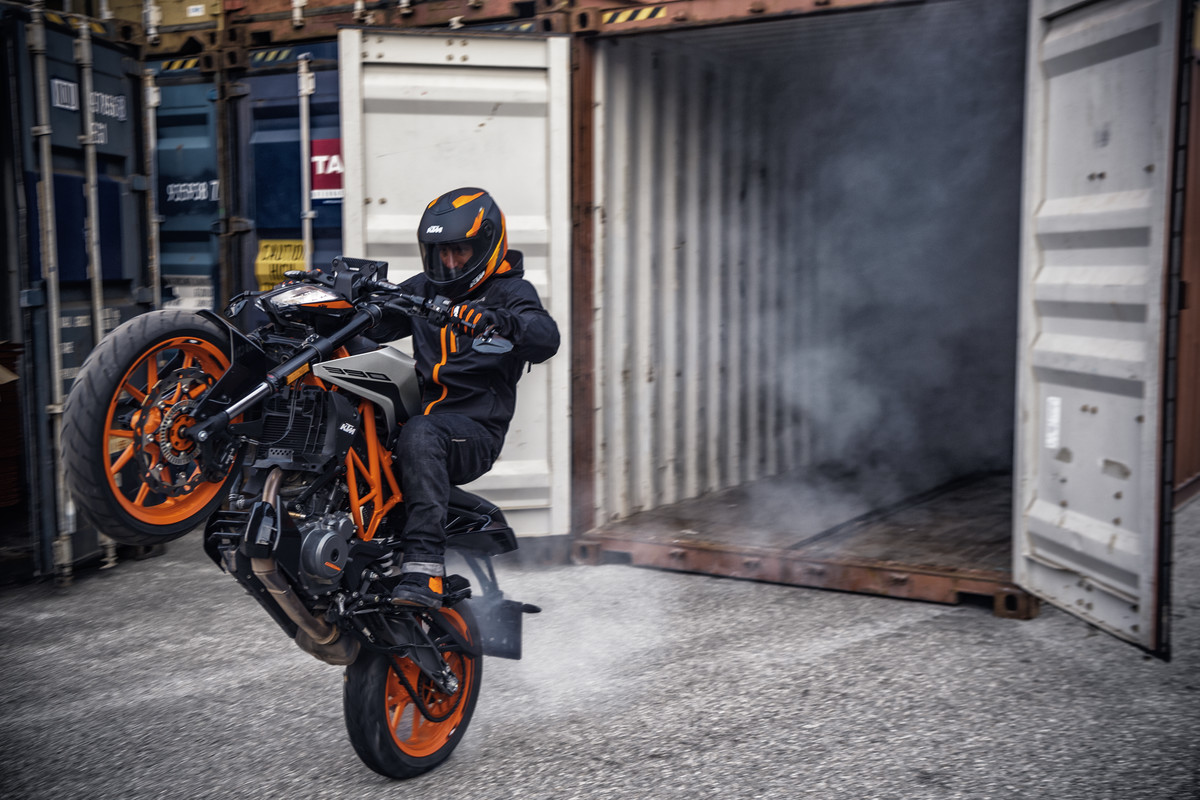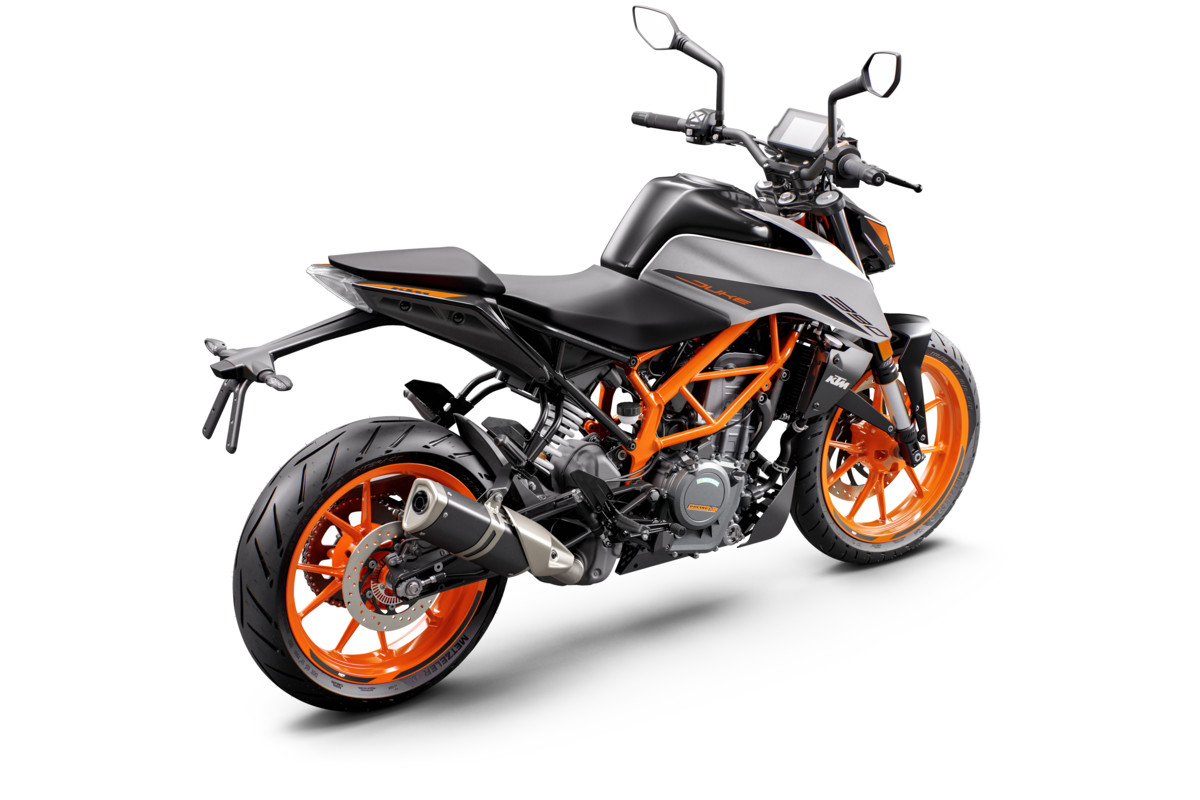 As an absolute first in its class, the KTM 390 DUKE boasts an innovative multicolour TFT display, presenting all the data you need to go faster in a clear-cut, uncluttered way. As you rev the engine, the display bars change colour, either spurring you on or telling you to back off when the engine's still cold. The display also automatically adapts its colour to best suit the light conditions around you. Innovation at its best!!!