MORE ADVENTURE AWAITS YOU

KTM 390 ADVENTURE 2021
£5,849

KTM 390 ADVENTURE 2021
Satisfy your restless spirit with the new KTM 390 ADVENTURE. This compact single-cylinder travel-enduro machine has a sporty design attitude, with the comprehensive equipment and proven performance credentials of the KTM ADVENTURE range. Its versatile ergonomics, smooth power delivery and innovative technology all come together in a comfortable, lightweight package built for those wanting to fit more adventure into their daily lives.
KTM 390 ADVENTURE 2021
TECHNICAL DETAILS
Similar to the race proven frame of the KTM 450 RALLY, the KTM 390 ADVENTURE features an ultra-lightweight, yet extremely stable trellis frame. It exceeds all requirements for stability and controllability and is the backbone of this nimble adventurer. The forgiving balance of flex and stiffness, combined with a wheelbase of 1430 (+/-15.5 mm) and a 63.5 degree steering head angle, clearly suggest an offroad oriented layout. It is also the basis of its outstanding straight-line stability and precise and agile steering behaviour.
transmission

Single-speed automatic

starter

Electric starter

stroke

60 mm

bore

89 mm

clutch

PASC™ antihopping clutch, mechanically operated

weight

161 kg

tank capacity

14.5 l

rear brake disc diameter

230 mm

front brake

Four-piston radial fixed calliper

Powered by a distinct READY TO RACE mentality, KTM is Europe's leading high-performance street and offroad sport motorcycle manufacturer. KTM has built a reputation as a fierce competitor on racetracks around the world. Remarkable success on the world stage is reflected in every product it creates and every move it makes. With an established presence in the offroad segments, KTM has progressed to become one of the world's most innovative manufacturers of street motorcycles.
As on the bigger-displacement KTM ADVENTURE machines, the KTM 390 ADVENTURE is fitted with a high-end, tapered aluminium handlebar that importantly, provides a comfortable riding position and maximum control. The left side features an easily accessible menu switch for the TFT display and for the selection of various different modes and connectivity features.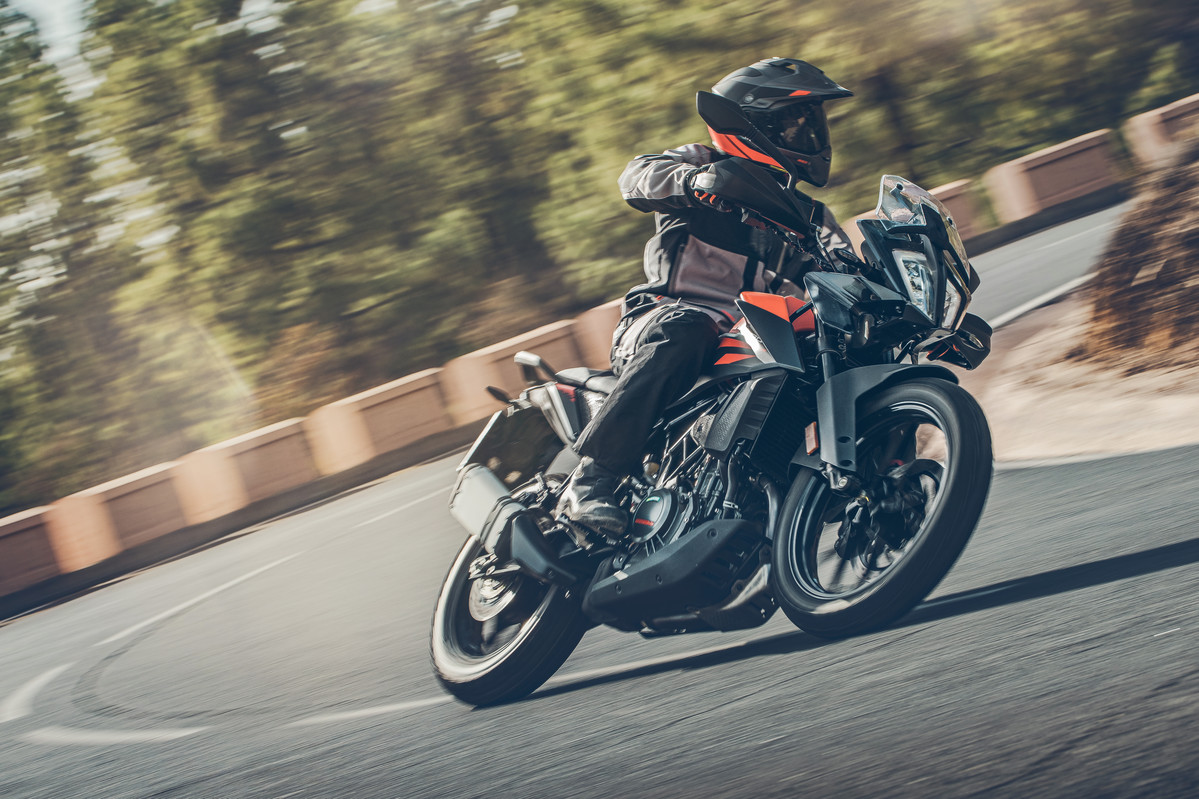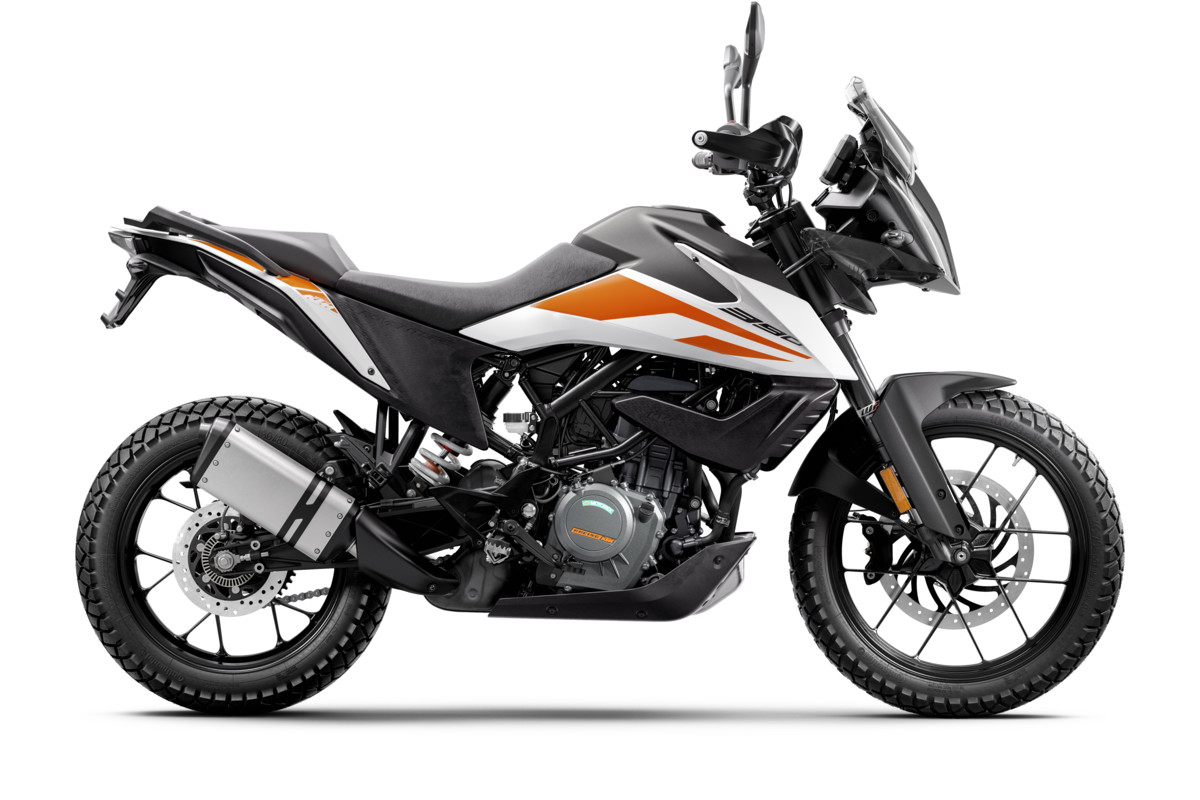 A state-of-the-art, full-colour TFT display adorns the cockpit of the KTM 390 ADVENTURE. The display's configuration automatically adapts to variations in ambient light. For the best use of power, the rev counter blinks when it's time to shift. The 5'' display is easy to read and the main information is arranged in such a way that you can immediately see it.