KTM 250 EXC-F SIX DAYS 2022
£9,799

KTM 250 EXC-F SIX DAYS 2022
The 2022 KTM 250 EXC-F SIX DAYS features the smallest engine in the KTM 4-stroke SIX DAYS line up, but make no mistake - this is no flyweight. While it might boast a lightweight chassis, it makes use of an impressive fuel-injected power plant that offers class-leading performance, buckets of torque, and confidence-inspiring power delivery. Most importantly, however, it gets the job done. The only thing left to say, then, is RACE ON!
KTM 250 EXC-F SIX DAYS 2022
TECHNICAL DETAILS
All KTM SIX DAY models feature high-tech, lightweight Chromoly steel frames with race-derived geometry, optimal stiffness, and unparalleled feedback for the rider. This translates into a playful handling character, with remarkable stability at speed. The subframe is made of extra-light and ultra-stable aluminium profiles, weighing less than 900 grams providing rear fender stability and durability in the event of a loop out.
transmission

6-speed

starter

Electric starter

stroke

52.3 mm

bore

78 mm

clutch

Wet, DDS multi-disc clutch, Brembo hydraulics

weight

103.5 kg

tank capacity

9 l

front brake disc diameter

260 mm

rear brake disc diameter

220 mm

front brake

Disc brake

Powered by a distinct READY TO RACE mentality, KTM is Europe's leading high-performance street and offroad sport motorcycle manufacturer. KTM has built a reputation as a fierce competitor on racetracks around the world. Remarkable success on the world stage is reflected in every product it creates and every move it makes. With an established presence in the offroad segments, KTM has progressed to become one of the world's most innovative manufacturers of street motorcycles.
All KTM SIX DAYS models are equipped with adjustable, high-strength aluminium tapered handlebars, that can be mounted in four different positions. Standard with ODI vulcanised grip on the right side and a comfortable ODI lock-on grip on the left, your only worry is hanging on, and letting rip.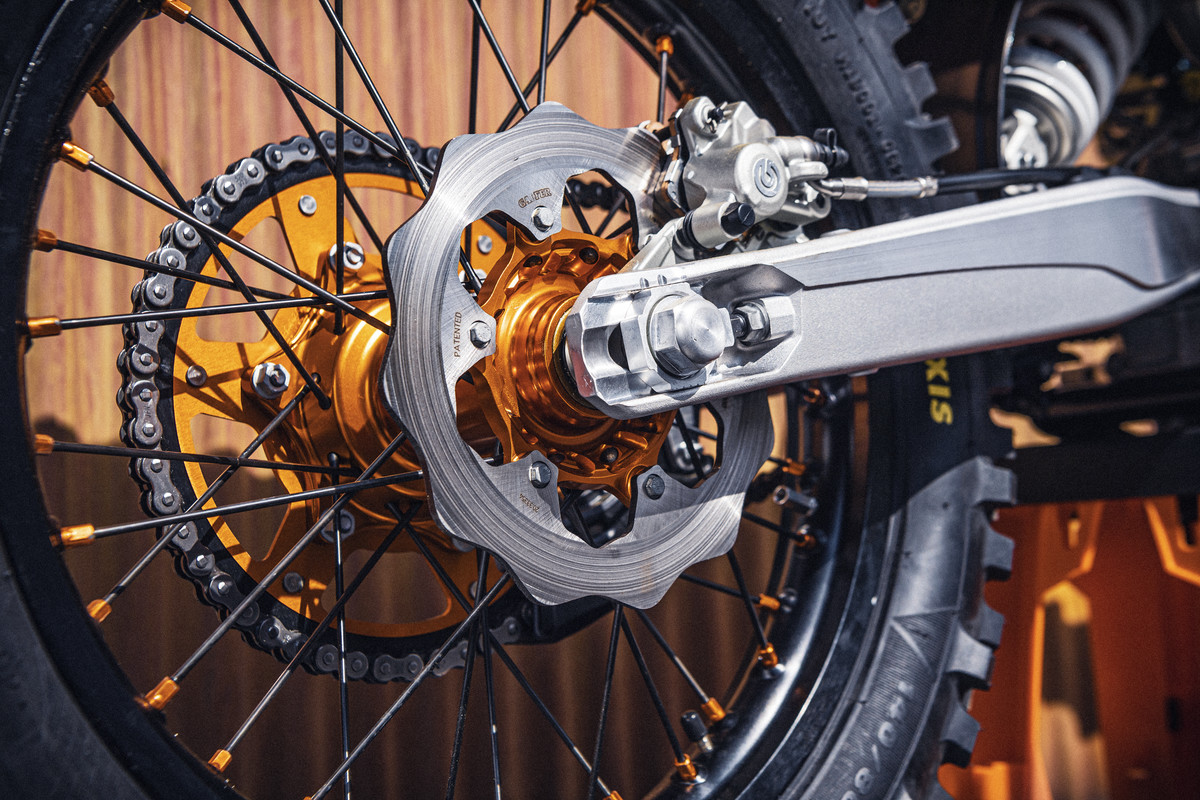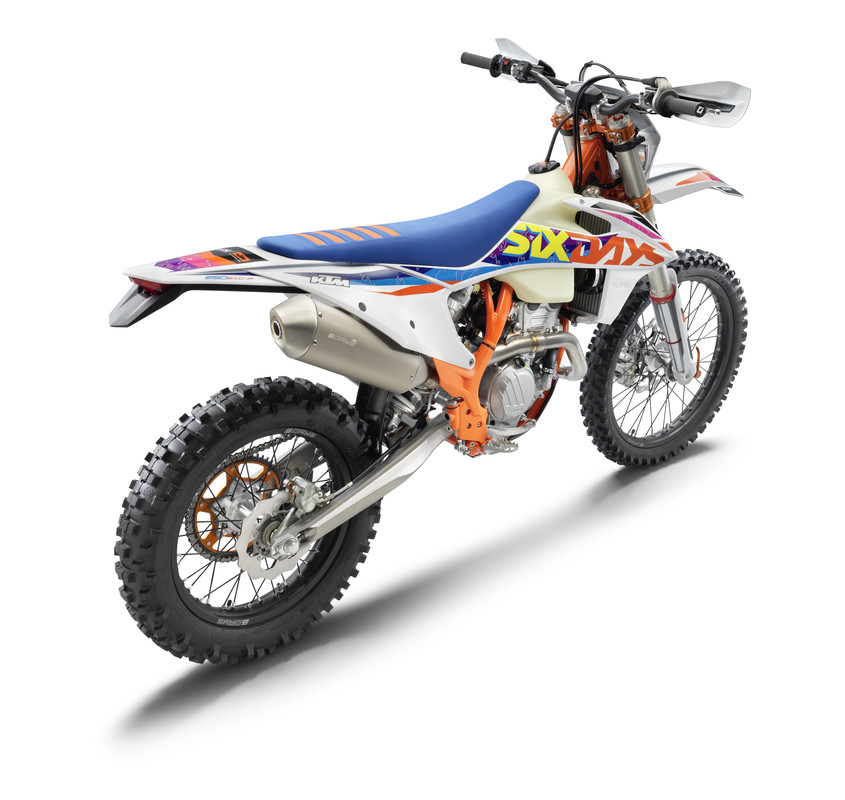 With the postponement of the Italian 2020 International Six Days Enduro to 2021, the design focusing was shifted from traditionally only featuring the host nation, to showcase the entire world. A mix of playful design, retro colours, and unique design elements of a contemporary world map brings a positive message to the 2022 KTM SIX DAYS models. And, as always, these are applied using in mould graphics which feature greater friction and fade resistance.