KTM 1290 SUPER DUKE RR 2021
£21,499

KTM 1290 SUPER DUKE RR 2021
Based on the latest KTM 1290 SUPER DUKE R PROTOTYPE, the KTM 1290 SUPER DUKE RR is the very definition of READY TO RACE. 9 kilograms lighter than the standard KTM 1290 SUPER DUKE R, boasting a 1:1 power to weight ratio and ultra-exclusive, lightweight carbon fibre bodywork, the KTM 1290 SUPER DUKE RR is an all-new BEAST with an even meaner streak. 
KTM 1290 SUPER DUKE RR 2021
TECHNICAL DETAILS
The frame uses the engine as a means to increase torsional rigidity, meaning the KTM 1290 SUPER DUKE RR is super stiff. This allows for an effortless, confidence-inspiring riding position, translating into an ultimately faster ride. This is achieved by maximising the feedback from the chassis and the front tire. The frame also makes use of thick diameter tubes with thin walls for optimal stiffness and weight.
transmission

6-speed

starter

Electric starter

stroke

71 mm

bore

108 mm

clutch

PASC (TM) slipper clutch, hydraulically actuated

weight

180 kg

tank capacity

16 l

front brake disc diameter

320 mm

rear brake disc diameter

240 mm

front brake

2 x Brembo Stylema Monobloc four piston, radially mounted calliper

Powered by a distinct READY TO RACE mentality, KTM is Europe's leading high-performance street and offroad sport motorcycle manufacturer. KTM has built a reputation as a fierce competitor on racetracks around the world. Remarkable success on the world stage is reflected in every product it creates and every move it makes. With an established presence in the offroad segments, KTM has progressed to become one of the world's most innovative manufacturers of street motorcycles.
Finding the optimal seating position is made easy with an adjustable 760 mm wide handlebar. Riders can tailor their preferred reach with 4 positions over 22 mm, front to back, making it easy to attack corners and crucial for hanging on down the straights.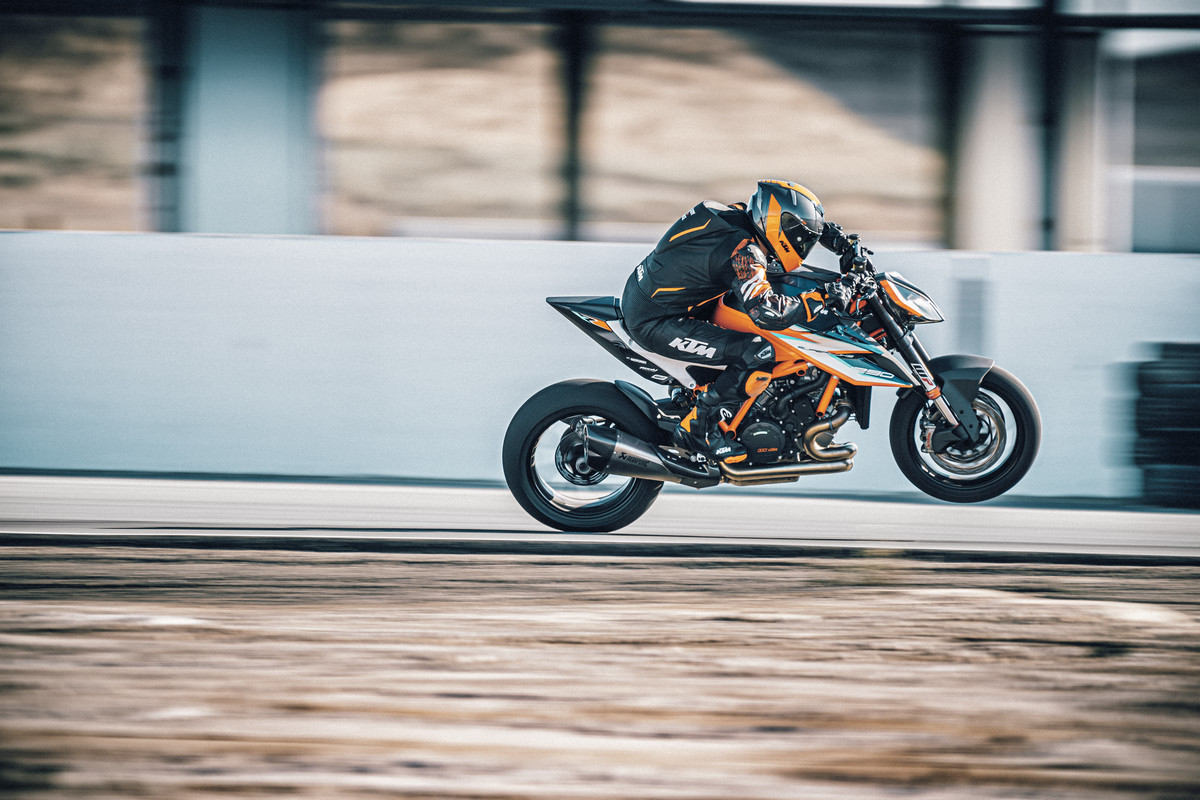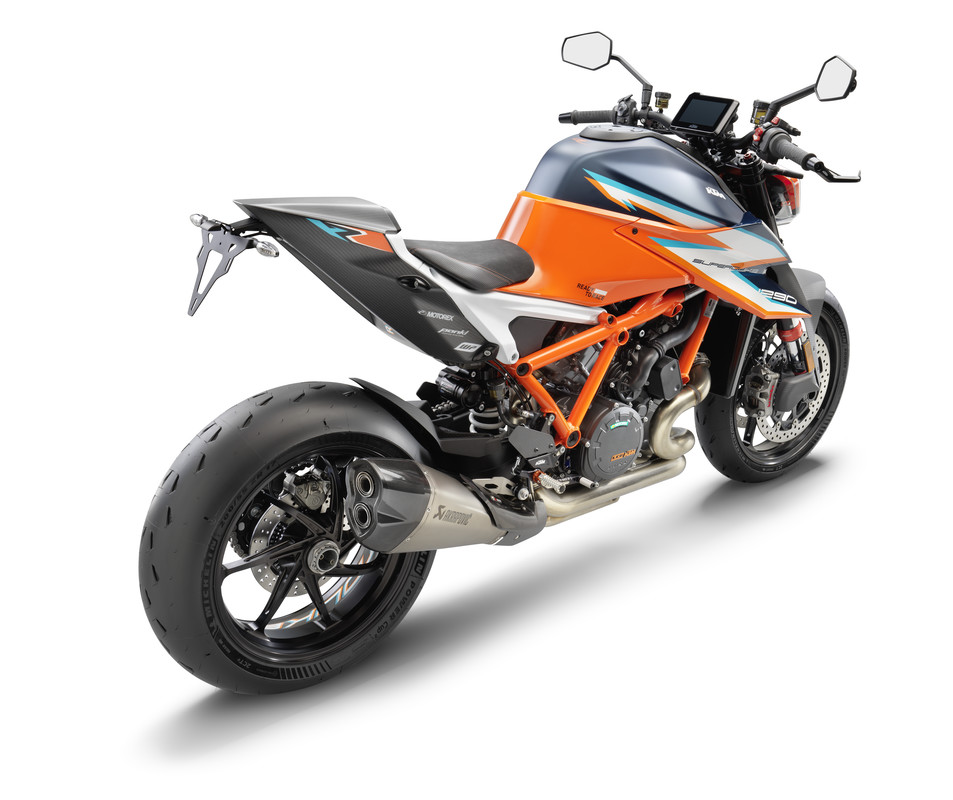 A 5-inch angle-adjustable TFT screen dominates the dash, featuring a fresh design and innovative functionality. An intuitive menu structure also gives riders faster access to the various features and allows for more customisation of preferred riding setups. The scratch-resistant bonded glass display also helps to combat glare - not that you'll be looking down here when barreling past the competition.