BUILT STRONG TO WORK HARD

KAWASAKI MULE SX 4x4 2022
£7,354
KAWASAKI
KAWASAKI MULE SX 4x4 2022
The MULE SX 4x4 rides on 24 inch tyres and offers selectable 2WD and 4WD with Hi-Lo dual-range transfer case and rear differential lock. Kawasaki PRO styling, tilting steering wheel and the dependable OHV 410cc engine, 181kg load and 500kg towing capacity make this a true Go-Anywhere vehicle.
KAWASAKI MULE SX 4x4 2022
TECHNICAL DETAILS
Transmission
Belt-driven automatic transmission with a Hi-Lo dual-range transfer case gives the 4WD models excellent off-road riding capability. Two forward speeds to choose from lend flexibility when hill-climbing with a heavy load.

Simple, Reliable Engine
The MULE SX is powered by a 401 cm3, 4-stroke, OHV, air-cooled engine. Compact, lightweight and durable, the engine is extremely reliable.

Storage
Removable front hood allows quick access to a spacious 60-litre sealed storage area. The hood releases are on the cab side, allowing access from inside the cab.

Kawasaki Motors manufactures a broad range of products, including motorcycles, ATVs (all-terrain vehicles), utility vehicles and JET SKI® watercraft, to markets around the world. Kawasaki Motors entry into the motorcycle industry was driven by Kawasaki's constant effort to develop new technologies. Over the years Kawasaki has released numerous new models that have helped shape the market, and in the process, created many enduring legends based on the speed and power of their machines. As Kawasaki continues to "Let the good times roll," the latest developments will surely give birth to new legends.
Cargo Bed & Towing Capacity
Cargo bed dimensions are 1,040 x 905 x 245 mm. Its square, flat design makes it easy to load from three sides.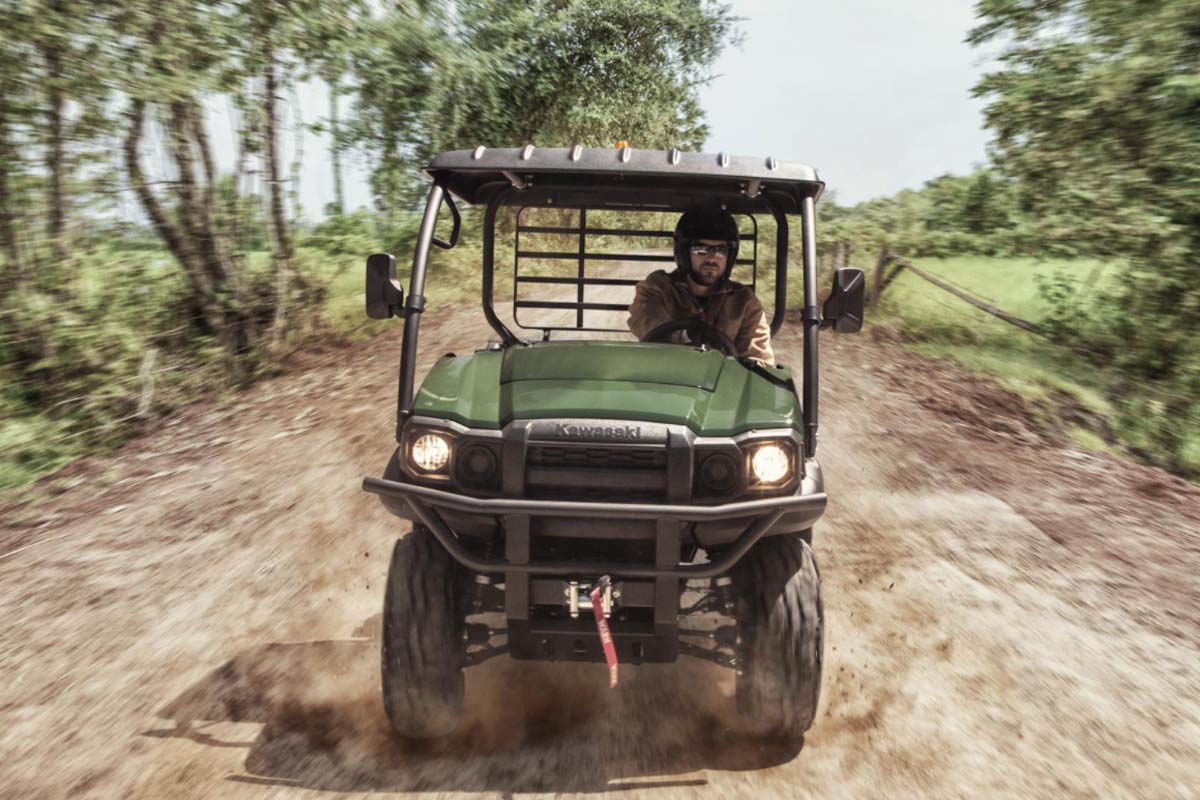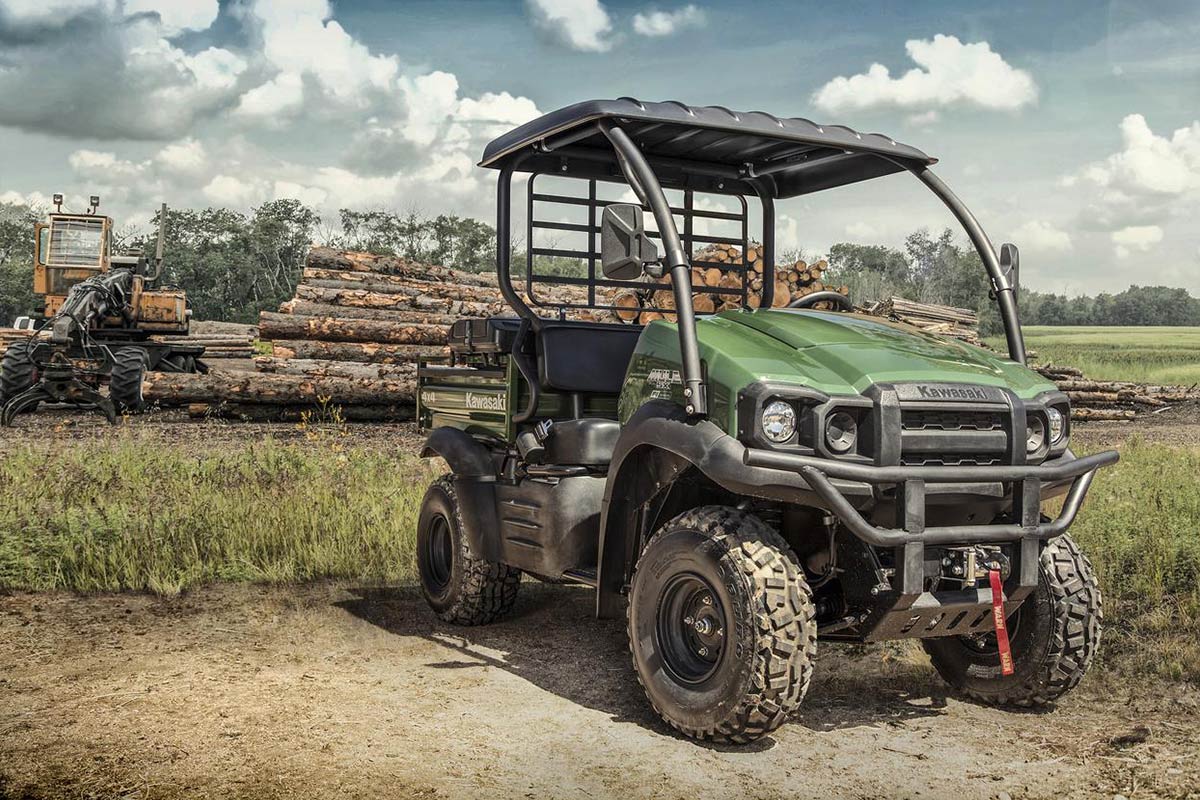 Automotive Dashboard Design
Automotive-style dashboard designed based on that of the PRO Series models puts all controls within easy reach of the driver.