HUSQVARNA TC 85 17/14 2022
£5,649

HUSQVARNA TC 85 17/14 2022
The 85cc class bridges the gap between the junior ranks and full-sized motocross, taking emerging riders one step closer to the big leagues. As such, the advanced hardware featured on the larger Husqvarna range is found on the TC 85. Featuring the latests engine and chassis technology, the TC 85 ensures young riders have the confidence to push harder, while maintaining maximum composure on track.
CALCULATOR
HUSQVARNA TC 85 17/14 2022
TECHNICAL DETAILS
Crafted to provide precise feedback to young riders, the chromium molybdenum steel frame is made using advanced robot welding and hydro formed tubes.
transmission

6-speed

starter

Kickstarter

stroke

48.95 mm

bore

47 mm

clutch

Wet, multi-disc clutch, Formula hydraulics

weight

67 kg

tank capacity

5.2 l

front brake disc diameter

240 mm

rear brake disc diameter

220 mm

front brake

Disc brake

Ever since the brand's inception, Husqvarna have continued to evolve. What started as a weapons factory advanced to produce household appliances before moving onto two-wheeled goods. Adding bicycles to their product range in 1896, the leap into motorcycle production happened in 1903. This bold step marked the beginning of a long and fruitful journey for Husqvarna Motorcycles. The brand forged an envious reputation for their unrelenting spirit and commitment to premium products with state-of-the-art technology.
Much like the forks on the larger MX range, the WP XACT consists of a 43mm split fork design using a capsulated air spring in the left leg and the trusted oil damping system in the right leg. These components offer remarkable suspension performance with 280 mm wheel travel.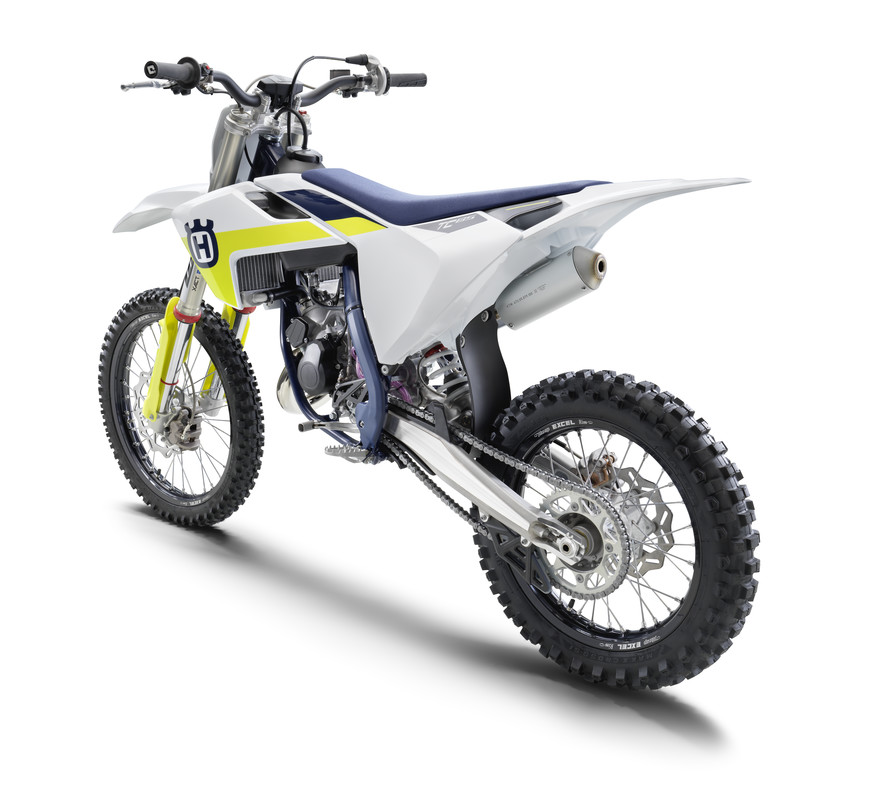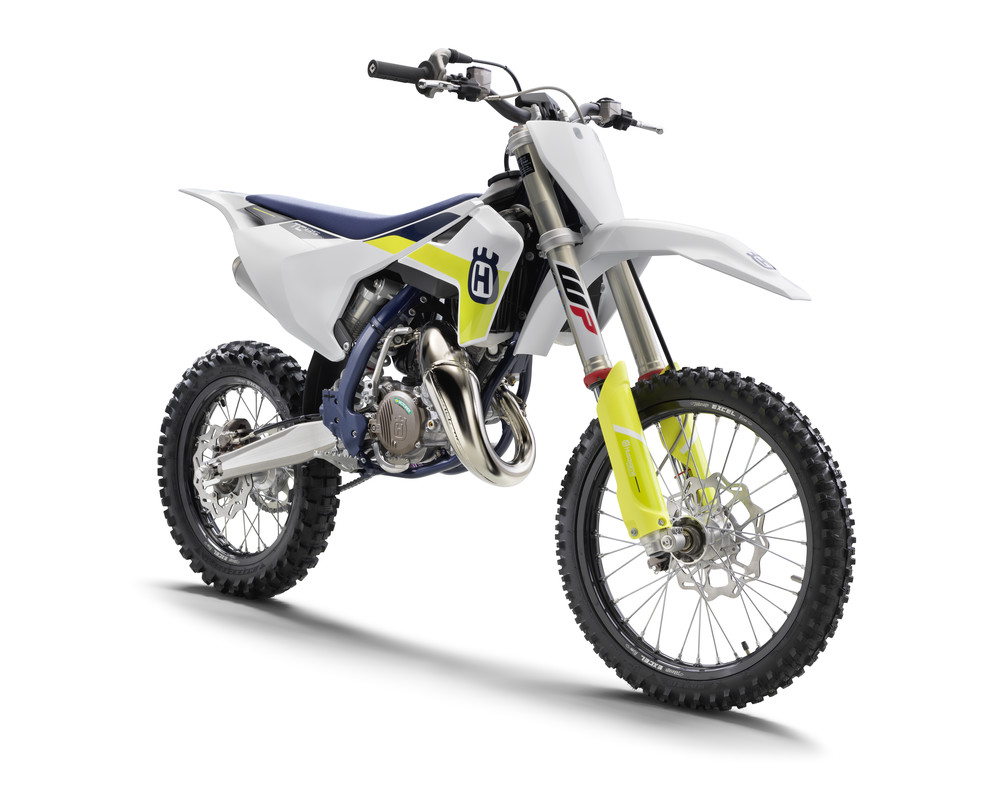 The WP PDS shock absorber is fitted to the TC 85. PDS meaning "progressive damping system" allows the rear end to stay stable over smaller bumps or rough terrain while also soaking up bigger hits with ease.