HUSQVARNA TC 50 2022
£3,749

HUSQVARNA TC 50 2022
Using the same level of technology found on the full size motocross range, the TC 50 features the highest level of performance in a reduced size to suite the future stars of tomorrow. A superior level of quality and attention to detail are incorporated into the TC 50 ensuring top level quality and a premium look and feel.
CALCULATOR
HUSQVARNA TC 50 2022
TECHNICAL DETAILS
The high strength chromium molybdenum steel frame integrates carefully calculated parameters of longitudinal flex and torsional rigidity to benefit handling and suspension functionality. It guarantees easy handling and precise cornering, along with outstanding stability.
transmission

Single-speed automatic

starter

Kickstarter

stroke

40 mm

bore

39.5 mm

clutch

Centrifugal clutch (adjustable)

weight

41.5 kg

tank capacity

2.3 l

front brake disc diameter

160 mm

rear brake disc diameter

160 mm

front brake

Disc brake

Ever since the brand's inception, Husqvarna have continued to evolve. What started as a weapons factory advanced to produce household appliances before moving onto two-wheeled goods. Adding bicycles to their product range in 1896, the leap into motorcycle production happened in 1903. This bold step marked the beginning of a long and fruitful journey for Husqvarna Motorcycles. The brand forged an envious reputation for their unrelenting spirit and commitment to premium products with state-of-the-art technology.
The high performance cylinder is made from lightweight and durable aluminium and incorporates a pressure controlled exhaust valve (PCEV) which provides unrivalled performance within the highly competitive 50cc class.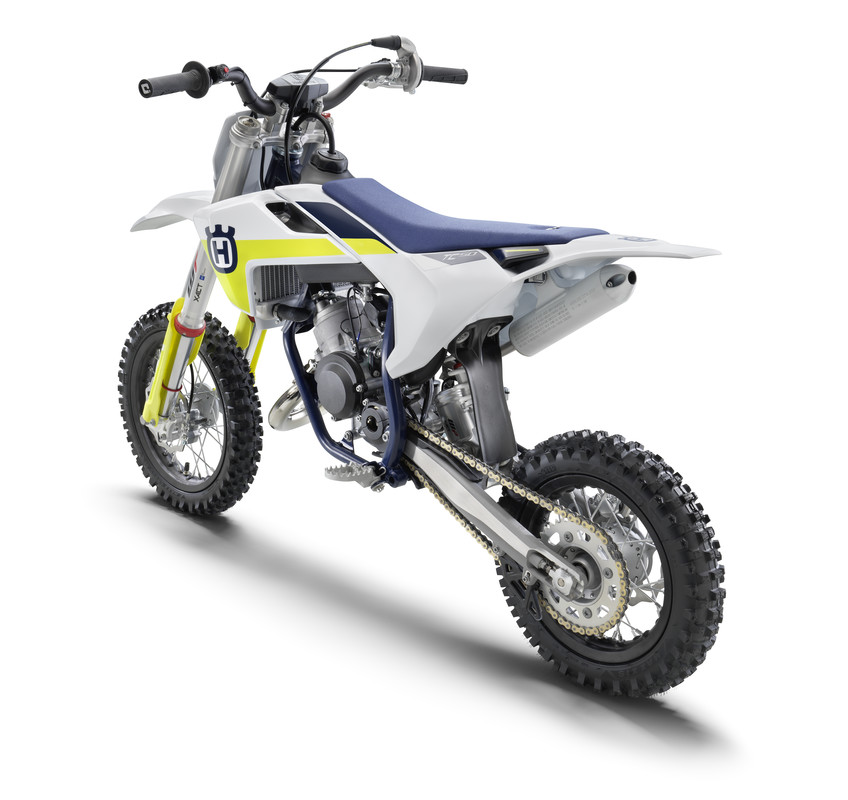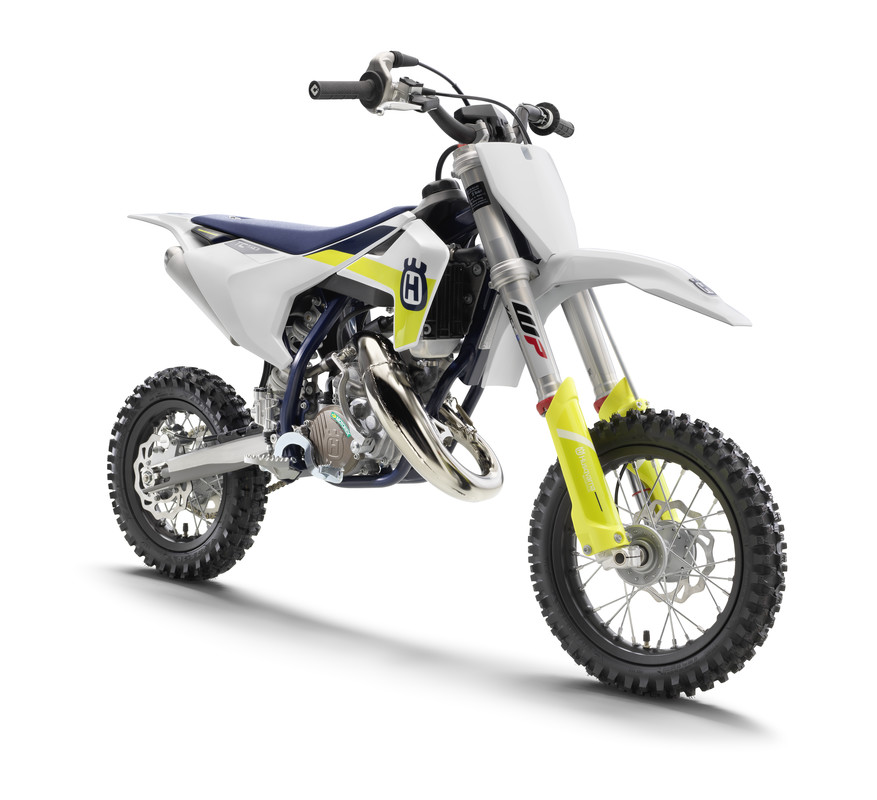 A key feature of the TC 50 is the automatic centrifugal clutch. This allows the young riders to focus on riding without the complexity of operating a manual clutch and gearbox. The multi-disc clutch delivers a precise and predictable power delivery across the RPM range.