HUSQVARNA FC 350
£8,349

HUSQVARNA FC 350
With the agility of a 250 and a 450-rivalling power-to-weight ratio, the FC 350 strikes a competitive balance between power and handling. This appeals to both professional and amateur riders alike, making for a more user-friendly riding experience in all conditions. It is this versatility, paired with intelligent traction and launch control, which makes the FC 350 one of the most multitalented motocrossers on the market.
HUSQVARNA FC 350
TECHNICAL DETAILS
Clean, Swedish-inspired design and ergonomics are tailored to deliver exceptional comfort and control, enabling riders to perform at the highest level for extended periods of time. Adapted after countless hours of testing, the contact points are specifically positioned to allow seamless movement around the motorcycle.
transmission

5-speed

starter

Electric starter

stroke

57.5 mm

bore

88 mm

clutch

Wet, multi-disc clutch, Magura hydraulics

weight

100 kg

tank capacity

7 l

front brake disc diameter

260 mm

rear brake disc diameter

220 mm

front brake

Disc brake

Ever since the brand's inception, Husqvarna have continued to evolve. What started as a weapons factory advanced to produce household appliances before moving onto two-wheeled goods. Adding bicycles to their product range in 1896, the leap into motorcycle production happened in 1903. This bold step marked the beginning of a long and fruitful journey for Husqvarna Motorcycles. The brand forged an envious reputation for their unrelenting spirit and commitment to premium products with state-of-the-art technology.
Designed for easy, one-finger operation, the map switch is standard on the FC 350. This allows riders to easily select between 2 engine maps, activate the launch control or toggle the traction control feature.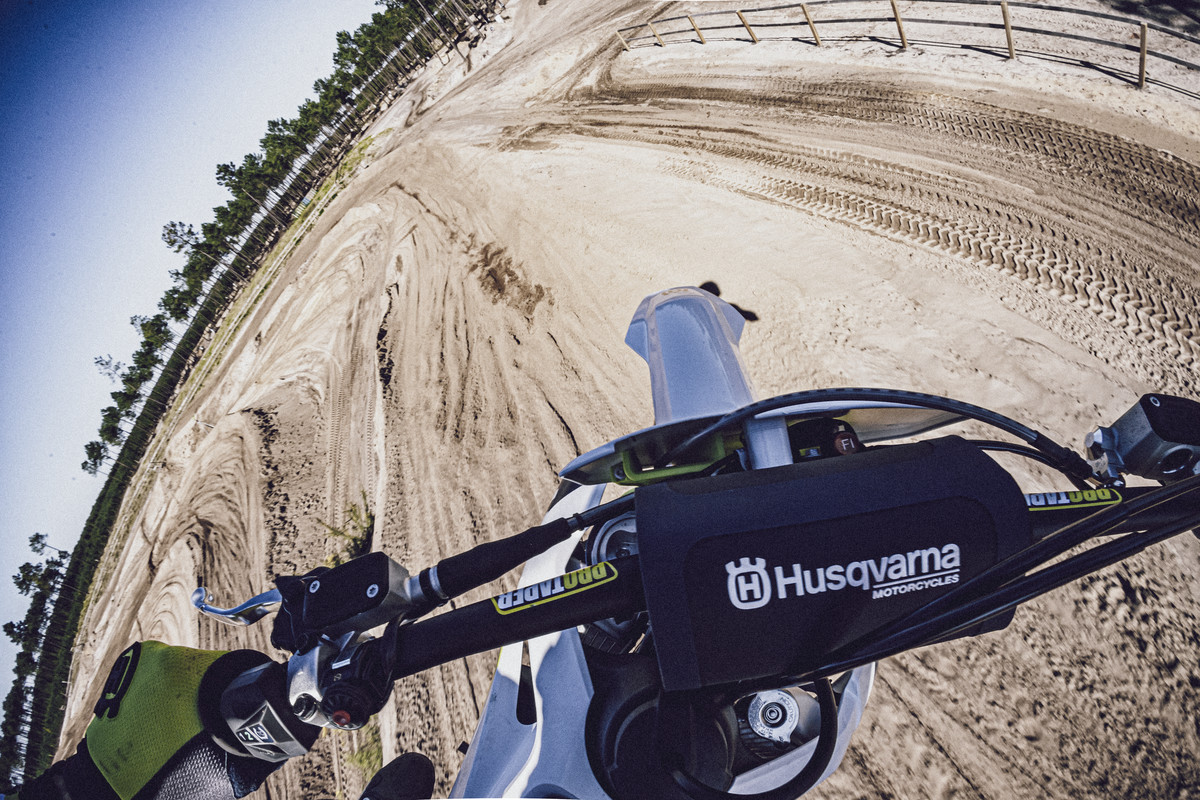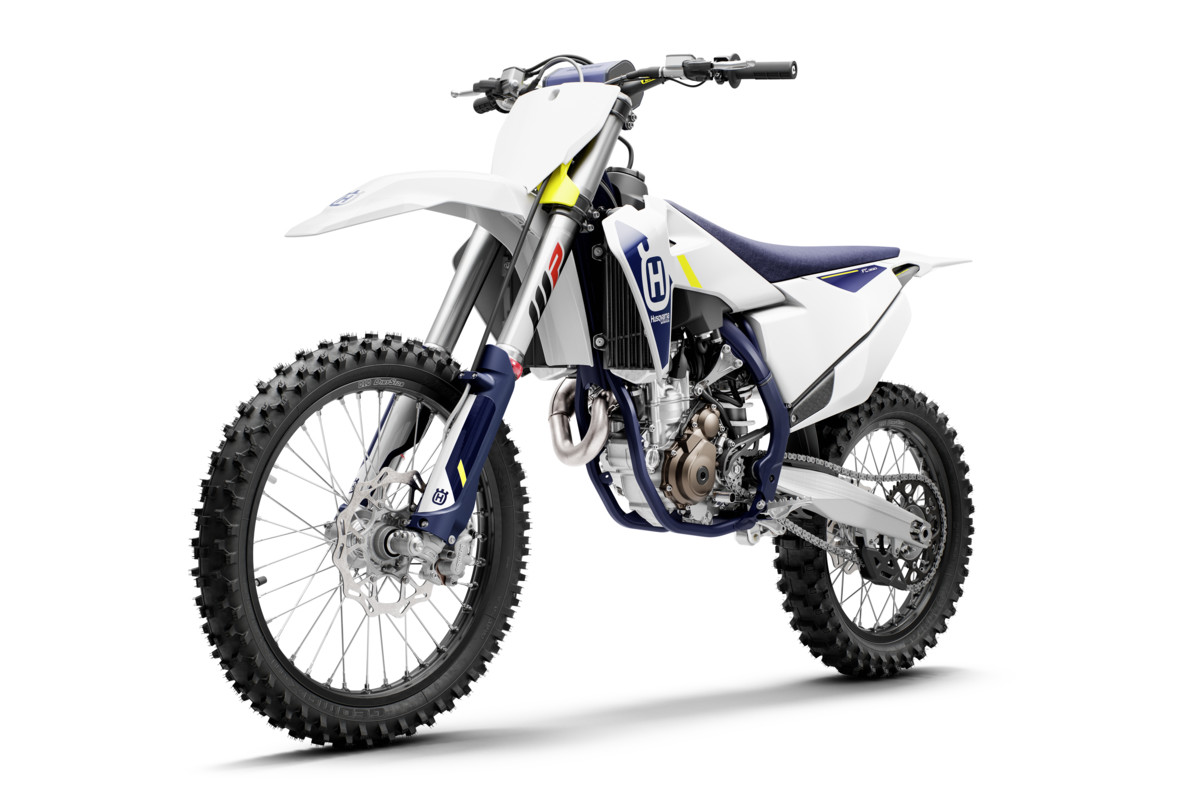 Made using high-strength aluminium, the cooling system on the FC 350 features computational fluid dynamics to channel air through the radiators more efficiently. The cooling system is also integrated into the frame allowing improved cooling by channelling coolant through the frame while eliminating the need for additional hoses.