HUSQVARNA EE 5 2022
£4,749

HUSQVARNA EE 5 2022
The EE 5 is Husqvarna Motorcycles' first step into electric mobility, drawing on the brand's rich motocross history combined with modern, pioneering technology. Powered by an adjustable electric motor capable of rivalling its 50cc fuel-powered counterparts, it is perfect for young racers and grassroots beginners. The EE 5 is also fully adaptable and adjustable for height, making it accessible to younger riders. Additionally, low noise and zero carbon emissions make the EE 5 more accessible to younger riders and more accepted in areas where noise emissions are restricted.
HUSQVARNA EE 5 2022
TECHNICAL DETAILS
Ensuring users have all relevant information at a glance, a multi-functional instrument and display is located between the steering head and seat. The user can select 6 different ride modes with different power characteristics suited from beginners, up to experienced racers. In addition, the remaining battery charge is also displayed.
transmission

Single-speed automatic

weight

40.5 kg

front brake disc diameter

160 mm

rear brake disc diameter

160 mm

front brake

Disc brake

Ever since the brand's inception, Husqvarna have continued to evolve. What started as a weapons factory advanced to produce household appliances before moving onto two-wheeled goods. Adding bicycles to their product range in 1896, the leap into motorcycle production happened in 1903. This bold step marked the beginning of a long and fruitful journey for Husqvarna Motorcycles. The brand forged an envious reputation for their unrelenting spirit and commitment to premium products with state-of-the-art technology.
A high-strength chromium molybdenum steel frame houses the electric drivetrain and maintains carefully calculated parameters of longitudinal flex and torsional rigidity. This benefits handling characteristics and enhances the suspension functionality, guaranteeing precise cornering and outstanding stability.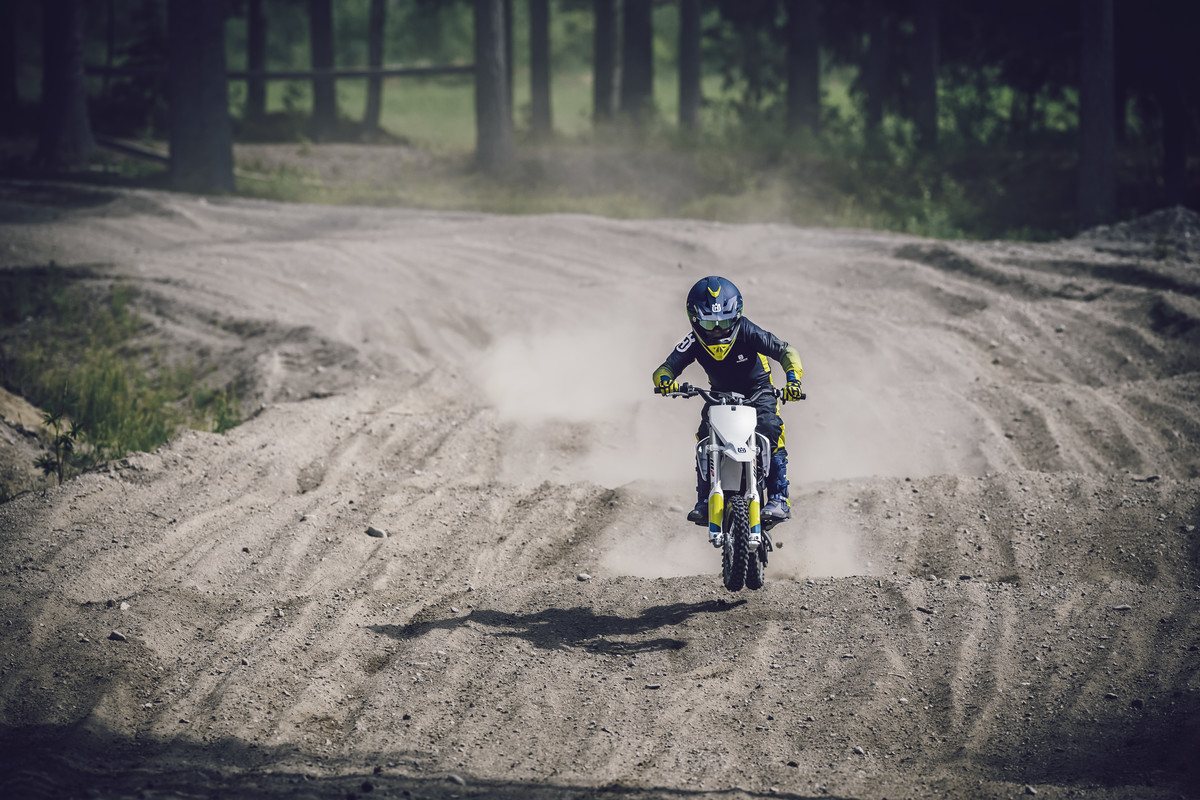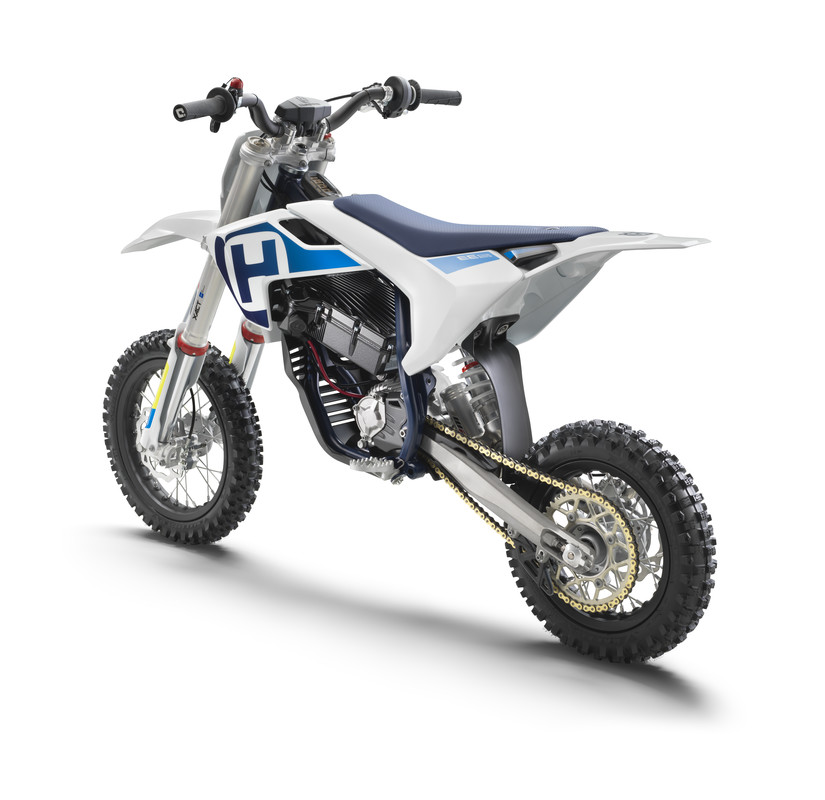 Ensuring stability and safety at the helm, tapered NEKEN handlebars are mounted as standard. With a tapered diameter of 28 mm to 22 mm in the bends to cylindrical ends of 18 mm in the grip area, the narrower diameter benefits younger riders with better grip and less fatigue. The throttle assembly for the electronic drive features a vulcanised ODI grip mounted on the right-hand side, along with a crash pad on the handlebar brace to protect the rider from any rough contact.