HUSQVARNA 401 VITPILEN 2021
£5,049

HUSQVARNA 401 VITPILEN 2021
The Vitpilen 401 is an unassuming hero of the sub-500 cc world. Its sure footedness, light weight and immersive riding position guarantee helmet-hidden smiles. You don't ride it as much as guide it with feather-light inputs. It reacts to the smallest response, moves at the lightest touch and feeds back every road texture through low-slung bars. It's an all-encompassing and sensory ride which resonates with new and experienced riders alike.
HUSQVARNA 401 VITPILEN 2021
TECHNICAL DETAILS
The trellis frame is central to the Vitpilen 401 character and agility. Made from high strength chromium molybdenum steel using hydro formed tubes and robot welding, the frame is not only strong but also lightweight ensuring nimble handling and detailed feedback to the rider. Designed with specific flex characteristics, the frame works in harmony with the WP suspension to offer a comfortable and confident feel combined with a tight turning circle for ease of use in urban environments. The optimised subframe is extended by 40 mm for improved comfort when accompanied by a pillion rider.
transmission

6-speed

starter

Electric starter

stroke

60 mm

bore

89 mm

clutch

PASC™ antihopping clutch, mechanically operated

weight

151 kg

tank capacity

9.5 l

front brake disc diameter

320 mm

rear brake disc diameter

230 mm

front brake

Four-piston radial fixed calliper

Ever since the brand's inception, Husqvarna have continued to evolve. What started as a weapons factory advanced to produce household appliances before moving onto two-wheeled goods. Adding bicycles to their product range in 1896, the leap into motorcycle production happened in 1903. This bold step marked the beginning of a long and fruitful journey for Husqvarna Motorcycles. The brand forged an envious reputation for their unrelenting spirit and commitment to premium products with state-of-the-art technology.
The Vitpilen 401 is fitted with hydraulic ByBre brake callipers, which are manufactured to the highest standards, and in combination with 320mm front and 230mm rear perforated steel discs, deliver controllable and confident braking performance.The Vitpilen 401 is also fitted with a state-of-the-art Bosch ABS system, ensuring the highest level of safety in varying braking conditions.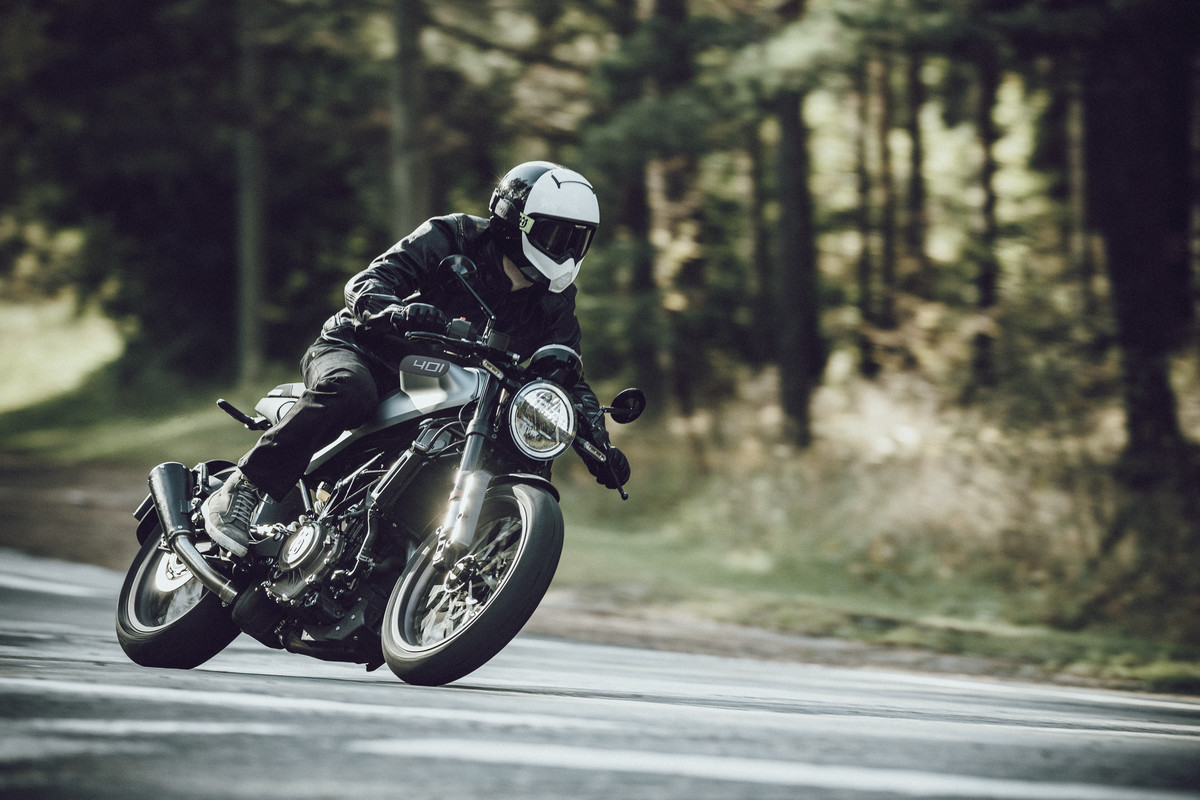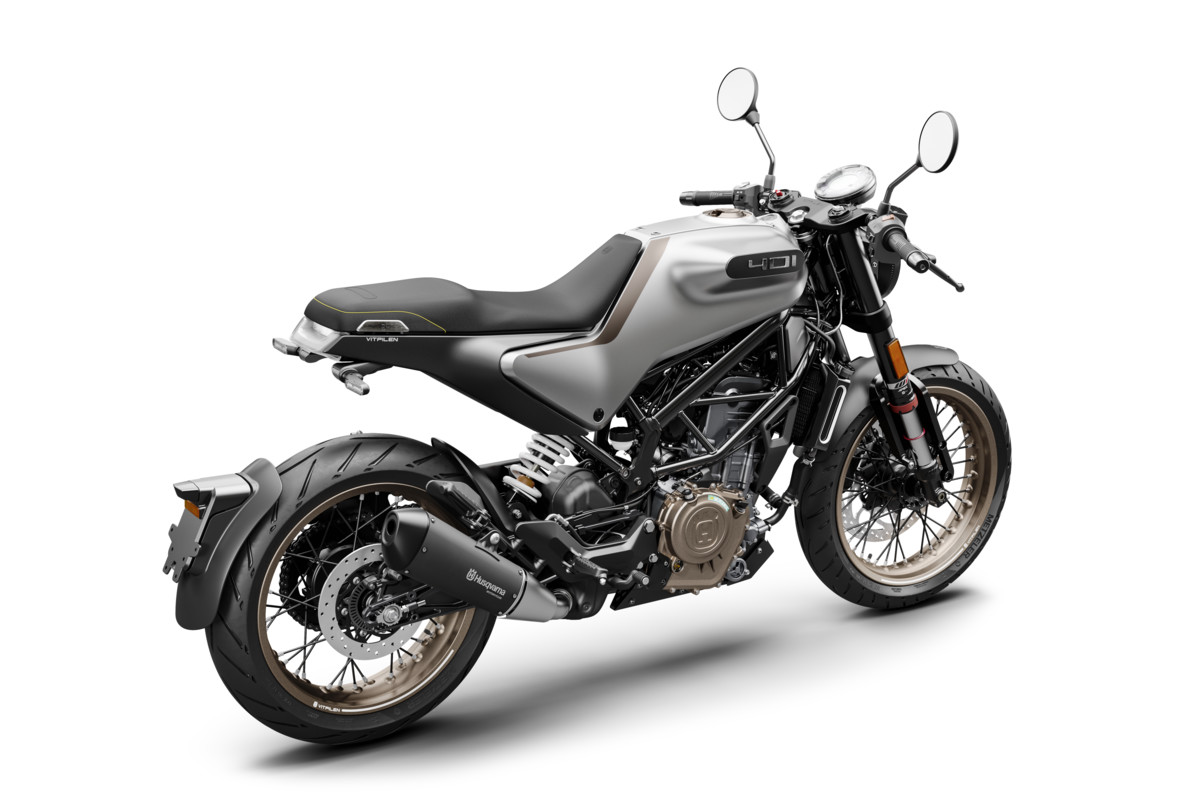 The WP suspension on the Vitpilen 401 is made to exacting standards, ensuring the highest level of quality and craftsmanship. The front suspension features 43 mm open cartridge forks, while the rear features a progressive damping system connected directly to the swing arm. The high-quality components offer dynamic handling optimal for challenging urban environments.