GAS GAS TXT RACING 125 2022
£5,399

GAS GAS TXT RACING 125 2022
The GASGAS TXT RACING 125 is the perfect bike for riders to develop their skills. With a lightweight construction and easy to manage character, our smallest 2-stroke trial bike allows youngsters to have fun while building their confidence. Featuring smooth, revvy power the 125cc motor has a flat and continuous torque curve, ideal for helping riders find grip while pushing deeper into the exciting world of trial riding. With class leading suspension, selectable engine maps and Braktec hydraulic clutch and brakes, the TXT RACING 125 features a collection of top components that ensure quality and reliability.
CALCULATOR
GAS GAS TXT RACING 125 2022
TECHNICAL DETAILS
We like to build our frames strong, out of chrome-moly steel. Tubular, 1.5mm 25CrMo4 chrome-moly steel to be exact! Robot cut and laser welded to ensure precision, toughness and long-lasting durability, they provide precise rider feedback and importantly highly effective energy absorption, too. Weighing just 6kg, all frames are finished with a tough red powder coating.
transmission

6-speed

starter

Kickstarter

stroke

54.5 mm

bore

54 mm

weight

66.7 kg

tank capacity

2.4 l

front brake disc diameter

185 mm

rear brake disc diameter

150 mm

front brake

Monoblock 4 pistons BRAKTEC calliper, NG WAVE floating

GASGAS is all about performance bikes that ignite the fun of two-wheeled action! With a passion for producing unmistakable and energetic bikes, GASGAS are committed to the future, using their technical know-how and engineering experience to continue launching innovative, high-performance products. GASGAS bikes offer something for everyone, enabling riders to get together with friends, hit the track or trails, seek out fun and adventure and enjoy the ride.
The TXT RACING 125 motor is powerful, light and as compact as it can be, and the most competitive in its class. Over many years we've constantly improved the 125cc 2-stroke (124.8cc to be exact), squeezing out ever more user-friendly performance while ensuring maintenance costs remain low. Sharing much of the same architecture as the larger capacity GASGAS trial bikes, the motor's design not only gives riders smooth power, but the design also aids handling.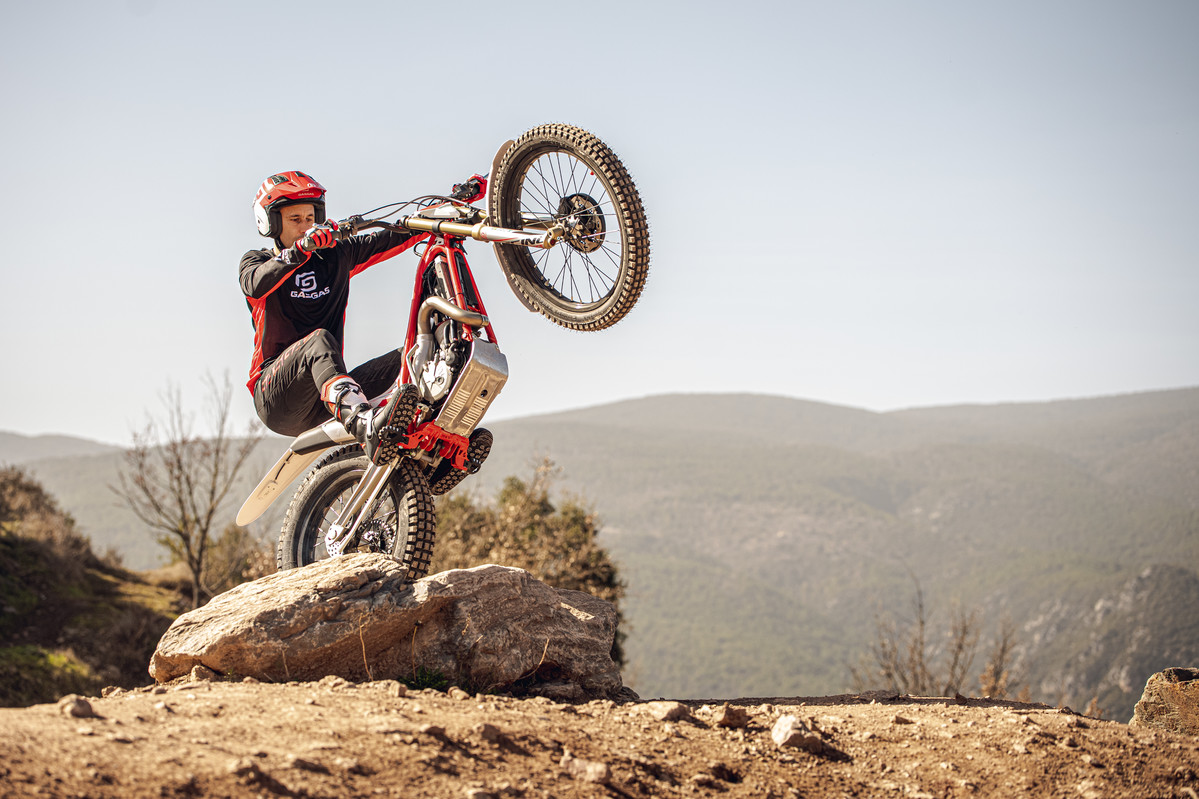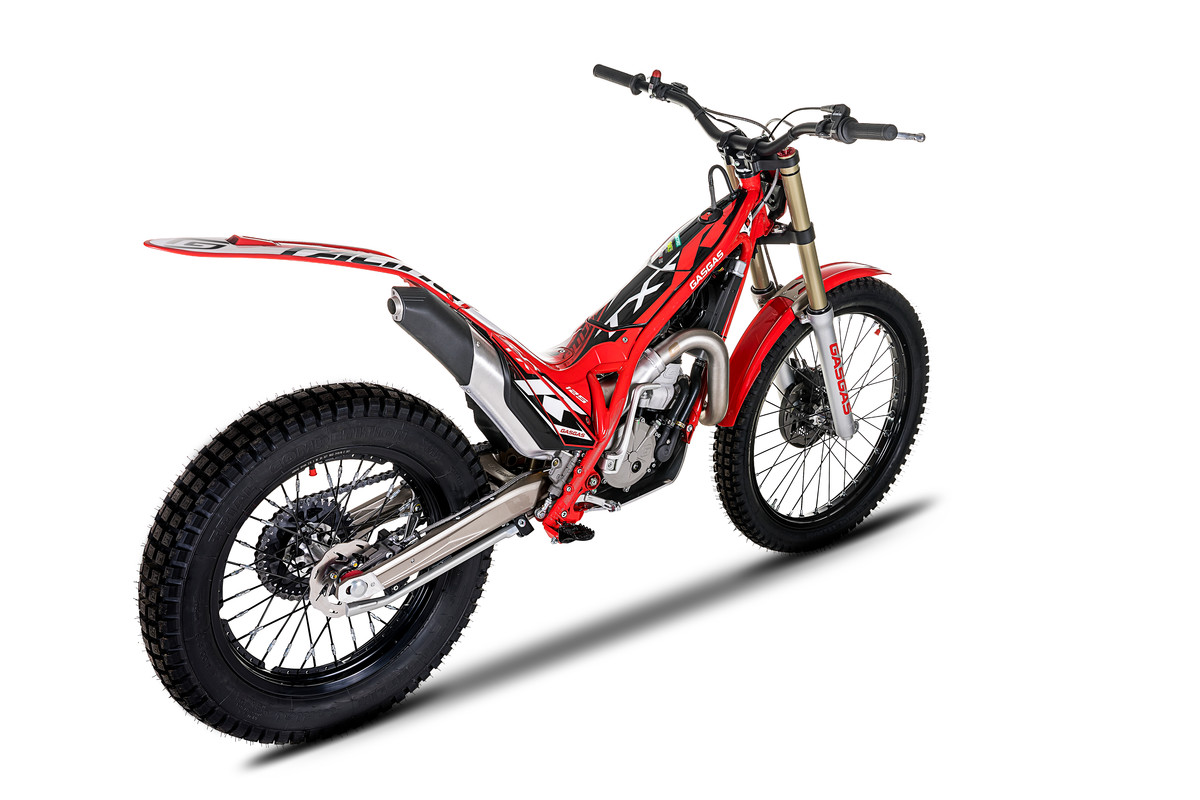 High-performance Braktec braking systems that are specifically designed and built for trial use ensure our bikes have more than enough stopping power. Giving riders a controlled action for complete confidence, a front monoblock 4-piston calliper with a 185mm NG waved disc is used together with a 2-piston Braktec system and a 150mm NG waved disk. The rear brake system features patented magnetic brake pads, which stay open when the wheel is removed. Pretty neat, right!