CENTURION Ri265 2021
From:

£173,000

Price shown is subject to change at any time without notice.
CENTURION
CENTURION Ri265 2021
The king has arrived. The Ri265 is finally here, all 26 feet of it. The all-new 2021 model is not just big for the sake of being big, it has also been refined with an impressive fit and finish and innovative new technology such as the first real time fuel consumption feature built into the new software on the new

 
Revo
 

Side by Side dash system. 
Price shown is subject to change at any time without notice.
CENTURION Ri265 2021
TECHNICAL DETAILS
With room to accommodate 18 people comfortably the Ri265 has all that you could want in a new wake boat, and all of that for a boat that manages to hold a reasonable price point. Step up your game with the Ri265.
weight

6400 lbs

tank capacity

92 gal

Length

26'6"

Beam

102"

Draft

36"

Weight on trailer

8000 lbs

Seating capacity

Yacht Certified

STD torque

450 ft/lb

Max torque

545 ft\lb

Centurion have a powerful tool behind the evolution of their boats – you. The evolution of their designs is not just a result of changes in style. Their engineers listen to customer feedback with purpose, and redesign based on your changing needs. They have always built good surf boats, but your input has helped them change and improve thoughtfully throughout the years. Surfing is in Centurion's DNA. You are the catalyst to unleash their best features. 
KEY FEATURES

BALLAST 5850LBS
With as many as seven precisely placed ballast locations that combine for the 5850-pounds of ballast, the industry's largest factory ballast capacity in a 26-foot boat.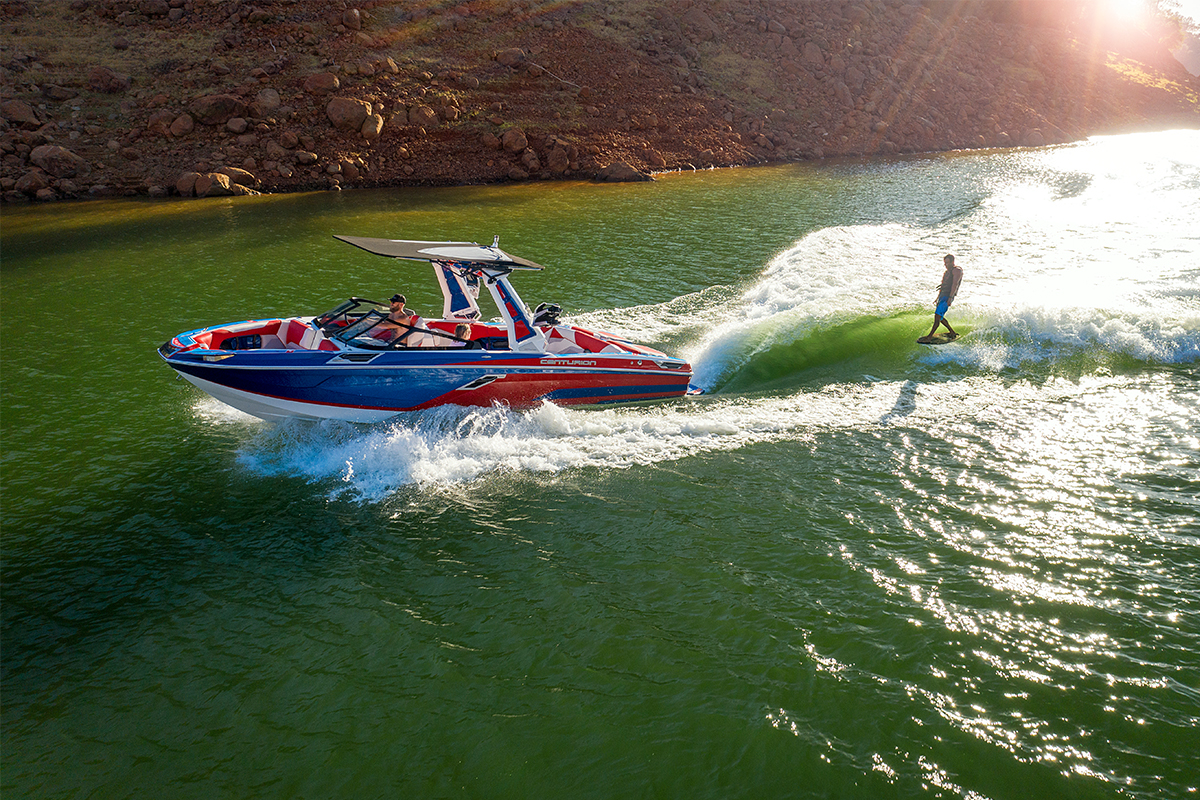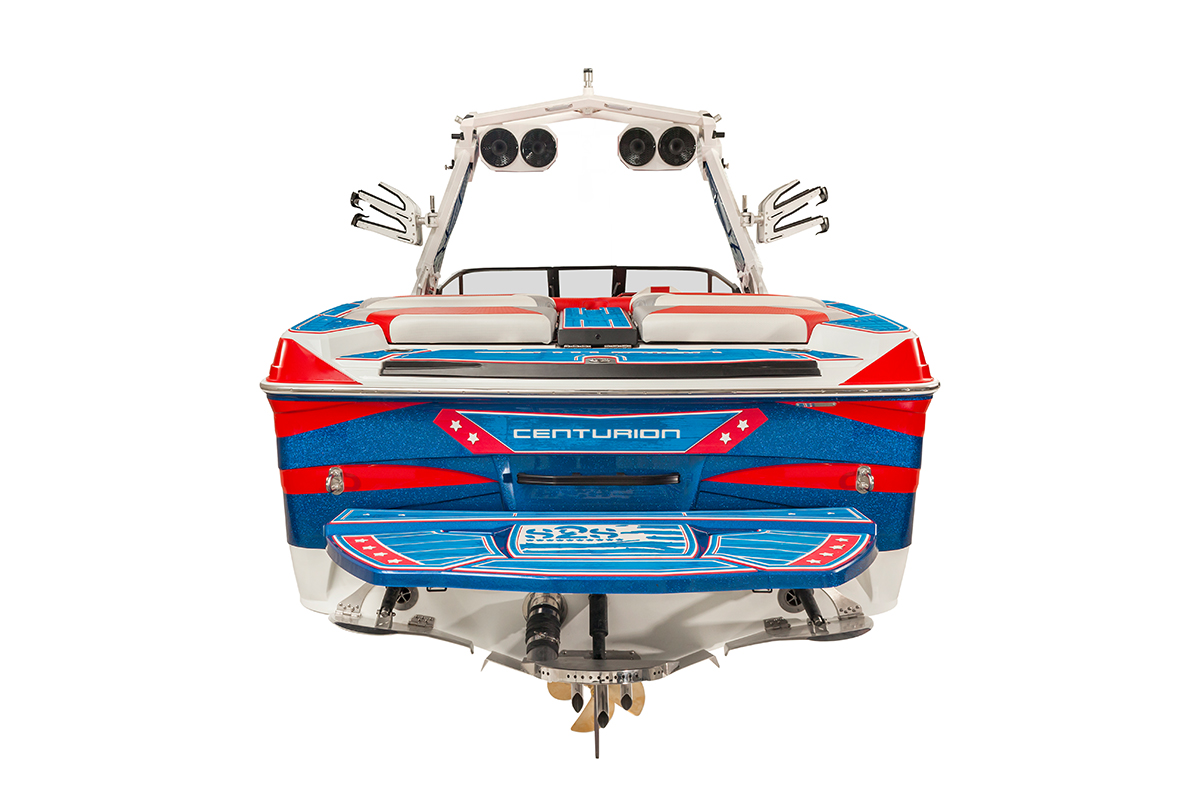 RAMFILL
Create pro level wakes or waves that can be adjusted independently midsession in as little as 90 seconds with RAMFILL ballast.

OPTI-V HULL
With 20 degrees of dead-rise at the transom, the OPTI-V Hull displaces more water with less weight while preserving a great rough-water ride.