CAN-AM TRAXTER BASE T HD7 2022
£13,507

CAN-AM TRAXTER BASE T HD7 2022
When we engineered the Can-Am Traxter, we pulled out all the stops. We made it tough, capable and clever to excel at everything you demand of it. You'll feel the difference as soon as you sit in and pull away.
CAN-AM TRAXTER BASE T HD7 2022
TECHNICAL DETAILS
INDUSTRY LEADING 180 X 137 CM BED
The tools you need are built-in: Traxter PRO with removable side panels, and double the loading space of a standard Traxter. Works faster, smarter, and harder than you imagine. Industry-leading payload and storage.
transmission

PDrive primary CVT with engine braking and Electronic Drive Belt Protection L / H / N / R / P

weight

1,475 lb (669.2 kg)

tank capacity

10.6 gal (40 L)

front brake

Dual 220 mm disc brakes with hydraulic twin-piston callipers

Protection

Integrated front steel bumper HMWPE central skid plate

Dimensions

121 x 62 x 76 in. (307.1 x 157.5 x 193 cm)

Front suspension

Double A-arm / 10 in. (25.4 cm) travel

Engine type

52 hp ( 28 kW ), Rotax 650 cc single cylinder, liquid cooled

Off-Road Livin'

For those who live for the challenges of the off-road life, Can-Am is designed to outperform, no matter what.

The world is calling. From the trails to fields, dunes to mountaintops, this beautiful, challenging, exciting place is for those who dare to venture off-road for work or play. We're here to get you there with our Side-by-Side and ATV lineup.
Powerful Rotax engine lineup
Traxter delivers a better, quieter ride— up to 82 horsepower and a class-leading 69 lb-ft of torque. Hardworking Rotax HD10, HD8 and HD5 engines are the perfect mix of fun & function.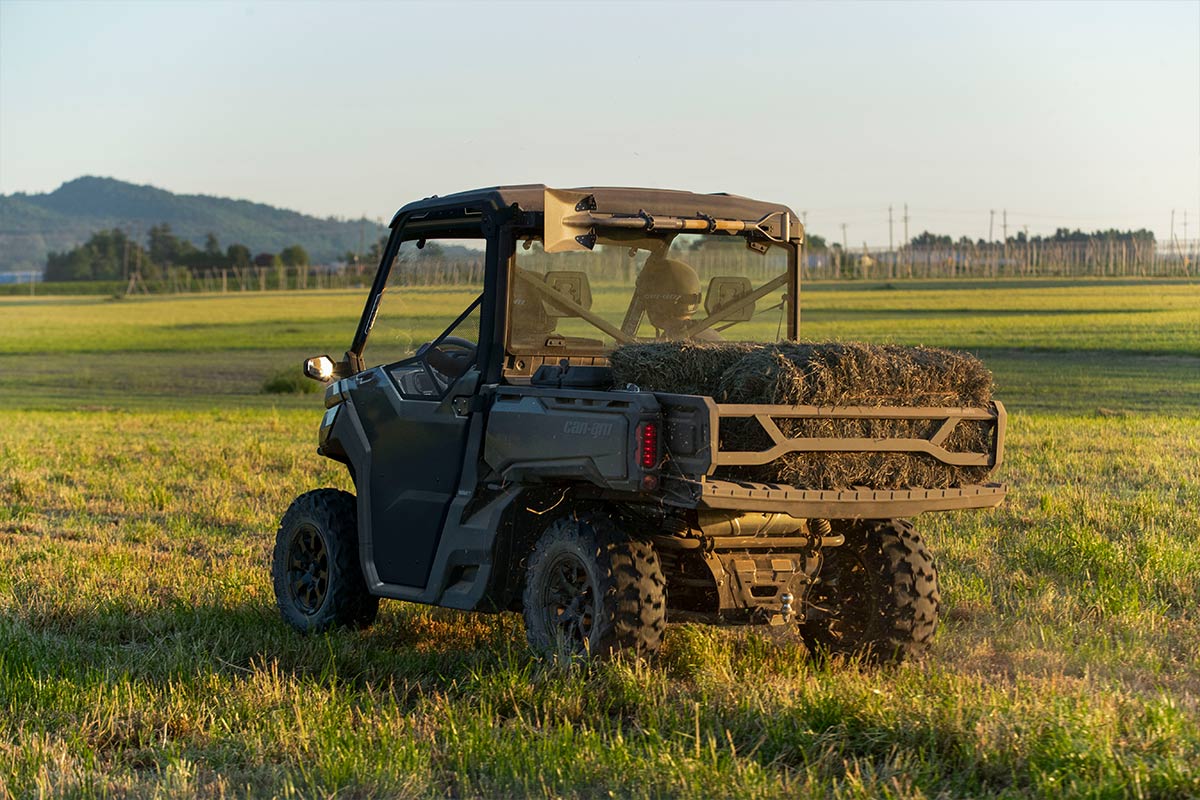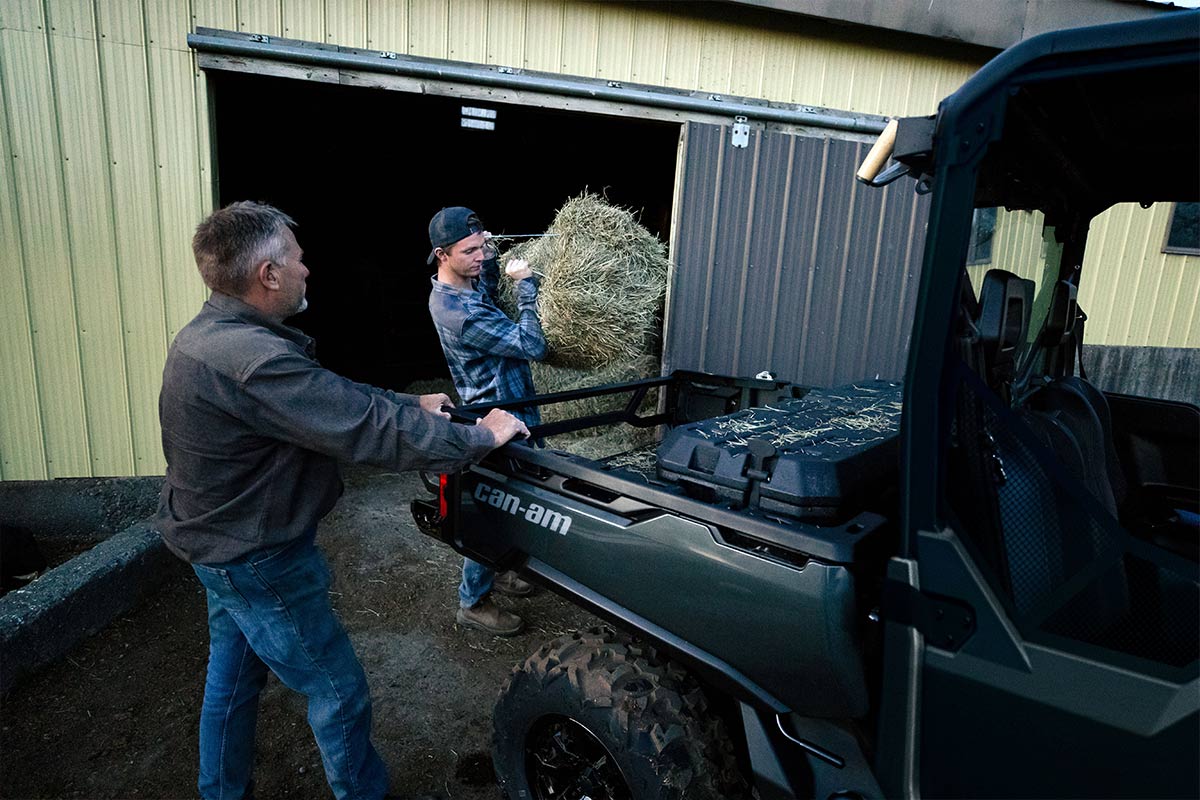 PRO-TORQ CVT transmission and on-the-fly 4WD
Selectable Turf Mode / 2WD / 4WD with Visco-Lok† QE auto-locking front differential puts the power down on any terrain. The PRO-TORQ CVT has improved cooling and electronic belt protection for more durability.