CAN-AM OUTLANDER X MR 1000R 2022
£16,507
CAN-AM OUTLANDER X MR 1000R 2022
TECHNICAL DETAILS
The first locked differential that unlocks limits. Easy to operate and live with, get genuine 4wd, more agility, and become invincible in the mud. Ain't no mud hole gonna get in your way with the Visco-4Lok!
transmission

CVT, P / R / N / H / Extra Low L, standard engine braking

tank capacity

5.4 gal (20.5 L)

front brake

Dual 214 mm ventilated disc brakes with hydraulic twin-piston callipers

Anti theft

RF Digitally Encoded Security System (D.E.S.S.™)

Protection

Neo Yellow: Heavy-duty front & rear bumpers, Full wrap hand guards, Mud-riding footrests, Mudguards Heavy-duty front & rear bumpers Mud-riding footrests Mudguards

Dimensions

97 x 50 x 51.5 in. (246 x 127 x 131 cm)

Front suspension

Arched double A-arm with front sway bar

Engine type

91HP, Rotax 976 cc V-twin, snorkelled, liquid cooled with relocated radiator

Off-Road Livin'

For those who live for the challenges of the off-road life, Can-Am is designed to outperform, no matter what.

The world is calling. From the trails to fields, dunes to mountaintops, this beautiful, challenging, exciting place is for those who dare to venture off-road for work or play. We're here to get you there with our Side-by-Side and ATV lineup.
Powerful & proven Rotax engine lineup
Class-leading Rotax V-Twin engines in 91-hp (1000R), 80-hp (1000), and 59-hp (650) the Outlander puts all its torque down with responsive throttle, a signature roar, and power to spare.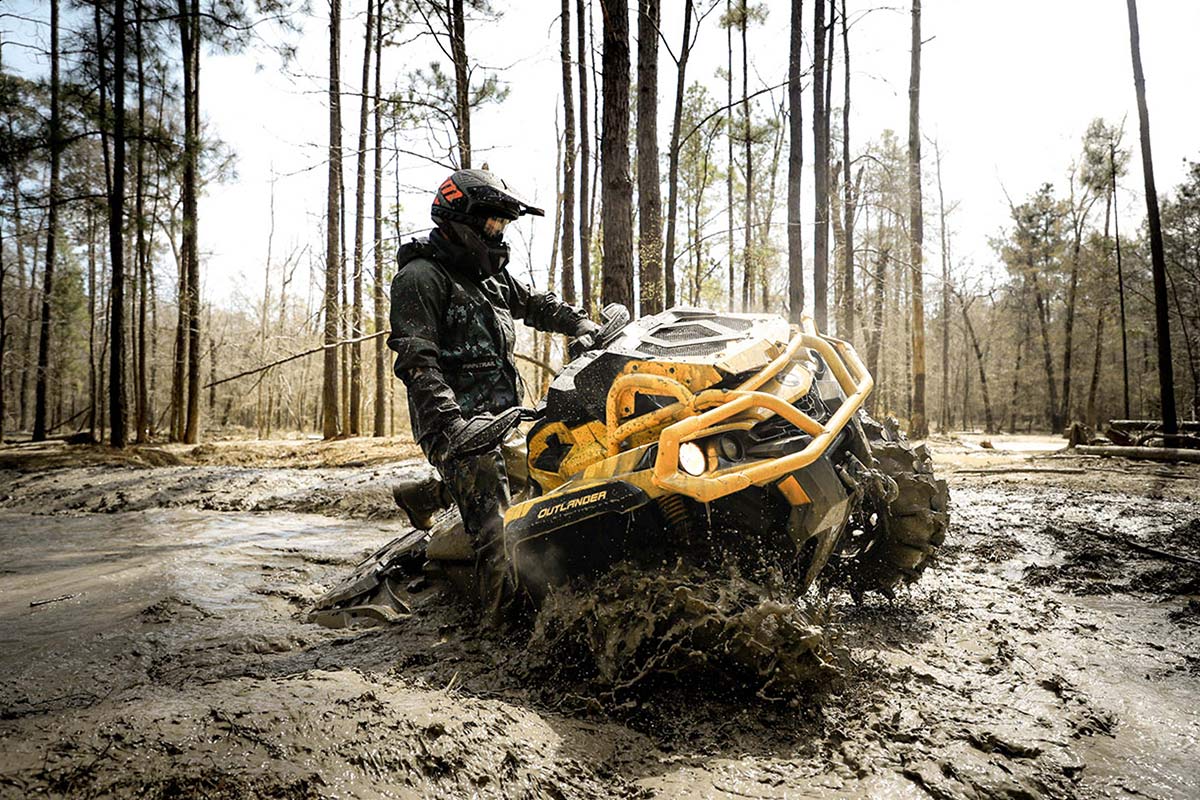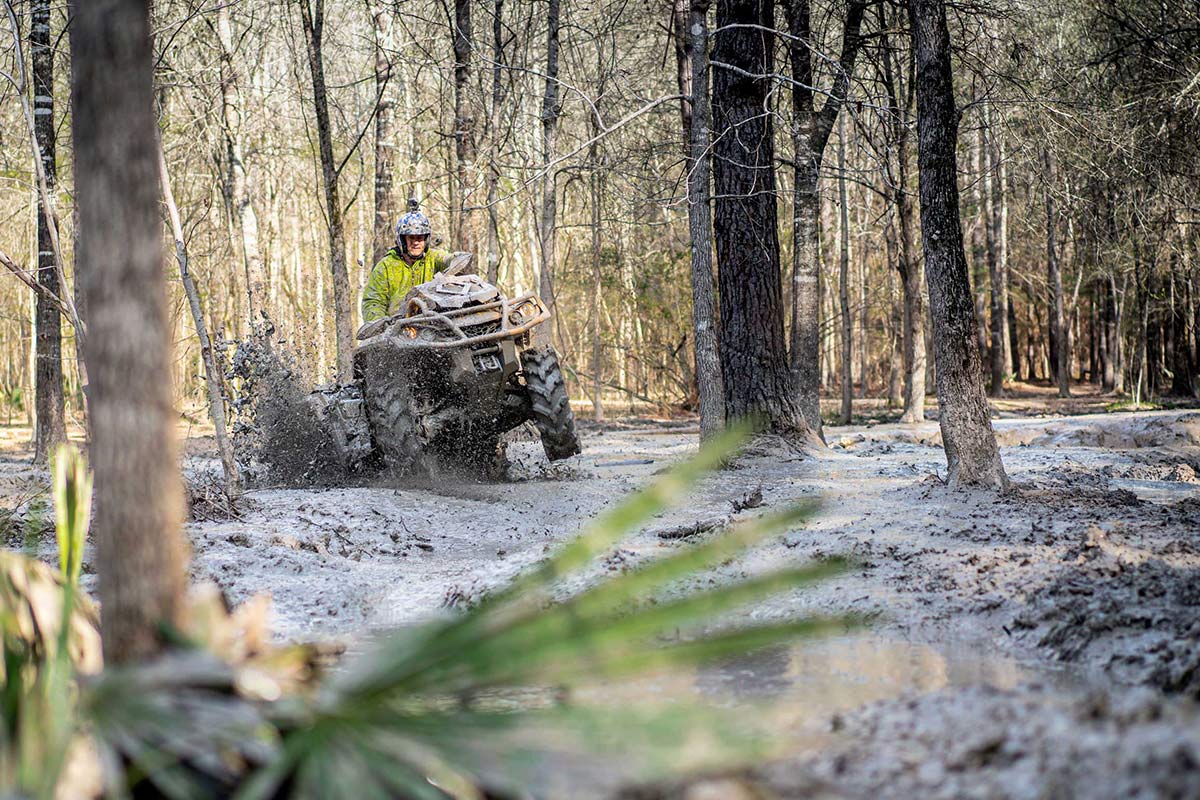 Torsional Trailing Arm independant rear suspension
The most significant Outlander upgrade yet, with wheels moving up and down in parallel motion and pivoting points located under the seat, you get maximum stability and the driving experience to the limit.