CAN-AM OUTLANDER 6X6 XU+ 450 T 2022
£12,003
CAN-AM OUTLANDER 6X6 XU+ 450 T 2022
TECHNICAL DETAILS
Find a partner to make you proud through thick and thin. Can-am outlander 450 / 570 are engineered with the strength, features, and build to never let you down.
transmission

CVT, P / R / N / H / Extra Low L, standard engine braking

tank capacity

20.5 L

Anti theft

Digitally Encoded Security System (D.E.S.S.)

Protection

Heavy-Duty front bumper, Central skid plate, heated grips

Dimensions

279 x 118.8 x 124 cm

Front suspension

Double A-arm 9 in. (22.9 cm) travel

Engine type

450: 38 hp ( 29 kW ), Rotax 427 cc single cylinder, liquid cooled

Off-Road Livin'

For those who live for the challenges of the off-road life, Can-Am is designed to outperform, no matter what.

The world is calling. From the trails to fields, dunes to mountaintops, this beautiful, challenging, exciting place is for those who dare to venture off-road for work or play. We're here to get you there with our Side-by-Side and ATV lineup.
Rotax 450 and 570 engine options
Choose either a 38-hp single-cylinder Rotax 450 or a 48-hp, eight-valve SOHC Rotax 570 V-Twin. These proven Rotax engines offer unmatched power and performance while remaining both reliable and efficient.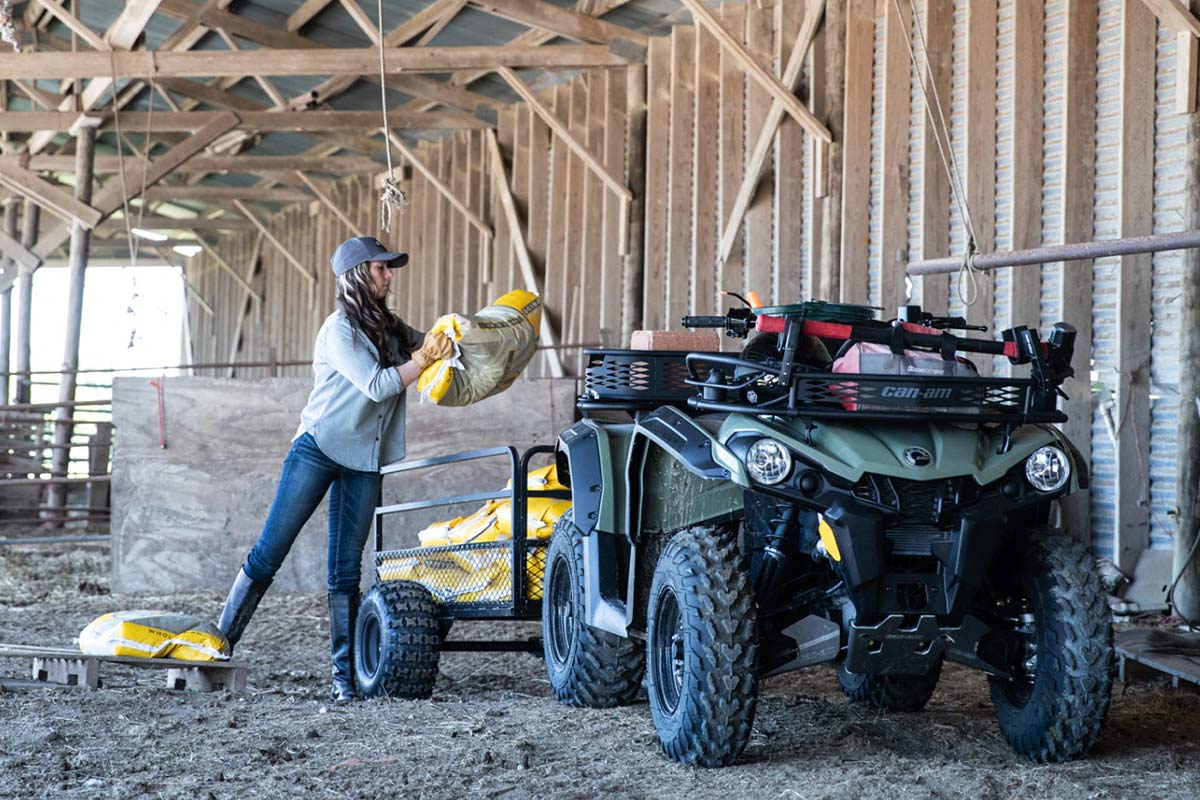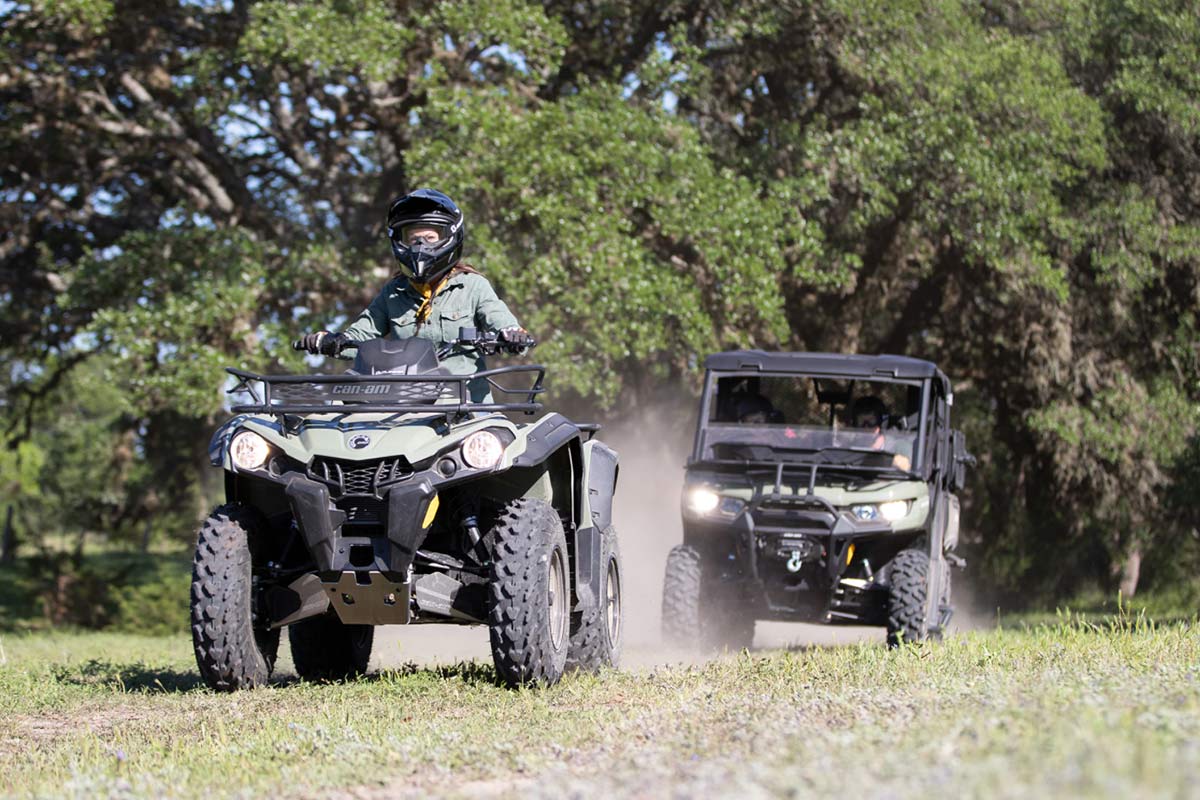 Tri-Mode Dynamic Power Steering (DPS)
For easy, direct speed-sensitive steering assistance, with more power at lower speeds to reduce steering effort and less at higher speeds for maximum steering feel to the rider. Three modes adapt DPS even more.