CAN-AM MAVERICK SPORT DPS T 1000R 2022
£21,707

CAN-AM MAVERICK SPORT DPS T 1000R 2022
Four seats & a drive you'll crave over and over: on any terrain, the 95 horsepower Maverick Sport MAX DPS packs Can-Am thrills in a nimble, family-friendly 62-in. package. With a year of maintenance-free running ahead, choose your vacation days wisely.
CAN-AM MAVERICK SPORT DPS T 1000R 2022
TECHNICAL DETAILS
If a picture is worth 1000 words, this clip will be like reading a textbook on just how fast & capable the Maverick Sport is when pushed to the limit. Ready to try one yet?
transmission

Quick Response System (QRS) CVT with high airflow ventilation and Electronic Drive Belt Protection Extra-L / H / N / R / P

weight

1,405 lb (637.3 kg)

tank capacity

10 gal (38 L)

front brake

Dual 220 mm ventilated disc brakes with hydraulic twin-piston callipers

Protection

Integrated front steel bumper, injected full body skid plates, mudguards, mud flaps

Dimensions

119 x 60 x 71.1 in. (302.2 x 152.4 x 180.6 cm)

Front suspension

Double A-arm with sway bar / 11.5 in. (29.2 cm) travel

Engine type

100 hp, Rotax® 976 cc, V-twin, liquid cooled

Off-Road Livin'

For those who live for the challenges of the off-road life, Can-Am is designed to outperform, no matter what.

The world is calling. From the trails to fields, dunes to mountaintops, this beautiful, challenging, exciting place is for those who dare to venture off-road for work or play. We're here to get you there with our Side-by-Side and ATV lineup.
Fox Racing Shocks
All four corners of the Maverick Sport are equipped with double A-arms and sway bars to support the FOX 2.0 PODIUM shocks that give you 11.5 inches of travel in the front and 12 inches in the back. Ground clearance? 12 inches.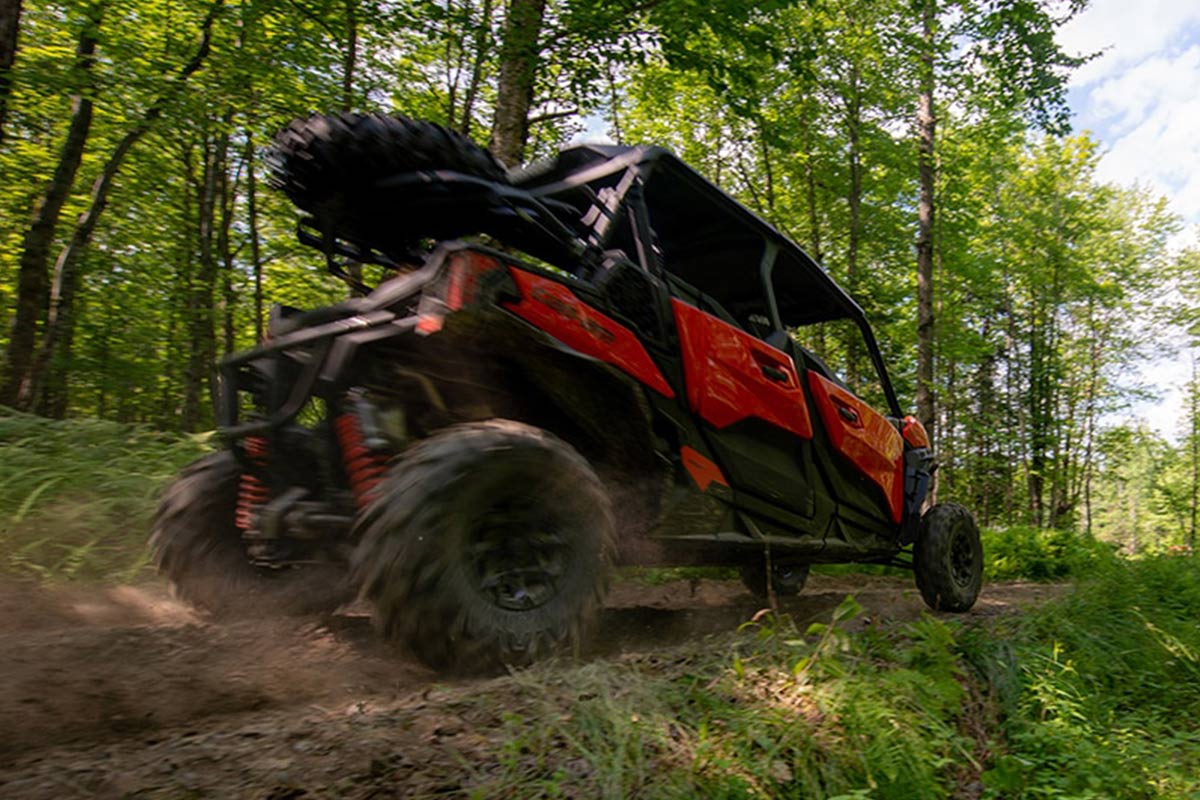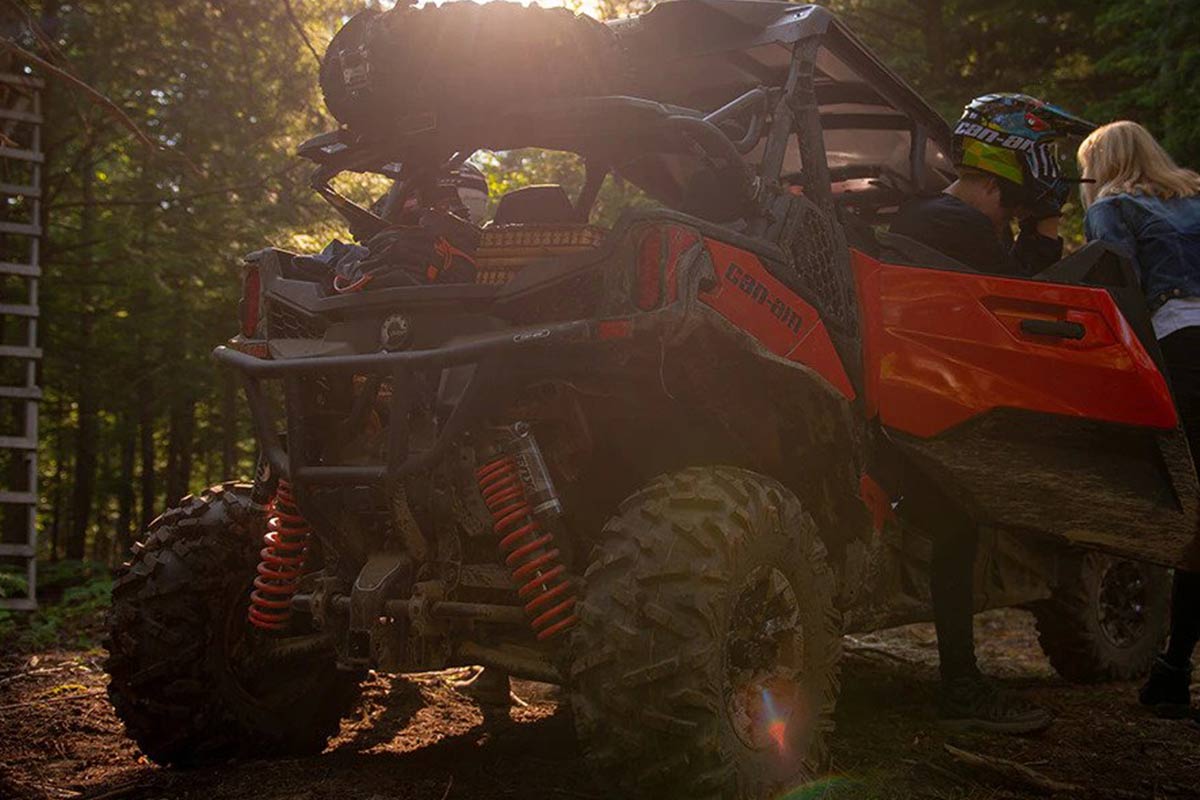 BRAKE AND TRACTION CONTROL SYSTEM
The new Maverick Sport T category vehicle comes standard with innovative Brake and Traction Control System which maximise the vehicles confidence, stability & grip in all terrains.