CAN-AM MAVERICK MAX X RS SAS TURBO RR 2022
£35,407

CAN-AM MAVERICK MAX X RS SAS TURBO RR 2022
BUILT FOR THE VICTORY LAP. Run at the front of any pack with 3 of your friends, 200 horsepower, Smart-Lok™ Differential featuring Trail Activ mode and Smart-Shox semi-active suspension.
CAN-AM MAVERICK MAX X RS SAS TURBO RR 2022
TECHNICAL DETAILS
With turbocharged machines this fast, objects in the mirror are further than they appear. From 7.4lb per horse to advanced airflow dynamics, this changes the game on sand, mud, and rock. Anywhere you roam, the Maverick lineup is tougher, faster and more agile than ever. Drive on the edge, and back.
transmission

PDrive primary and Quick Response System X (QRS-X) CVT with high airflow, L / H / N / R / P

weight

1,646 lb (747 kg)

tank capacity

10.5 gal (40 L)

front brake

Dual 262 mm ventilated disc brakes with hydraulic twin-piston calipers

Anti theft

RF Digitally Encoded Security System (D.E.S.S.™) with Start/ Stop button

Protection

Integrated front bumper, Quarter-doors, Full roof, 4-point harness with shoulder pads, HMWPE heavy-duty full skid plate, Rear tow hook

Dimensions

132 x 72.7 x 68.5 in. (335.3 x 184.7 x 174 cm)

Front suspension

Double A-arm with sway bar / 22 in. (55.9 cm) travel / Trophy truck inspired arms

Engine type

200 hp, Rotax ACE (Advanced Combustion Efficiency) 900 cc Turbocharged Triple-cylinder engine, liquid cooled with integrated intercooler and high-perfomance air filter

Off-Road Livin'

For those who live for the challenges of the off-road life, Can-Am is designed to outperform, no matter what.

The world is calling. From the trails to fields, dunes to mountaintops, this beautiful, challenging, exciting place is for those who dare to venture off-road for work or play. We're here to get you there with our Side-by-Side and ATV lineup.
BIG WHEEL. BIG GRIP. BIG FUN.
Stand high and with a bold new look with ou new 32 inch wheels. Swerve, veer and deviate way off the beaten path in a reinforced frame serving for a ride like no other. It'll take you all the way to the top, and never let you down.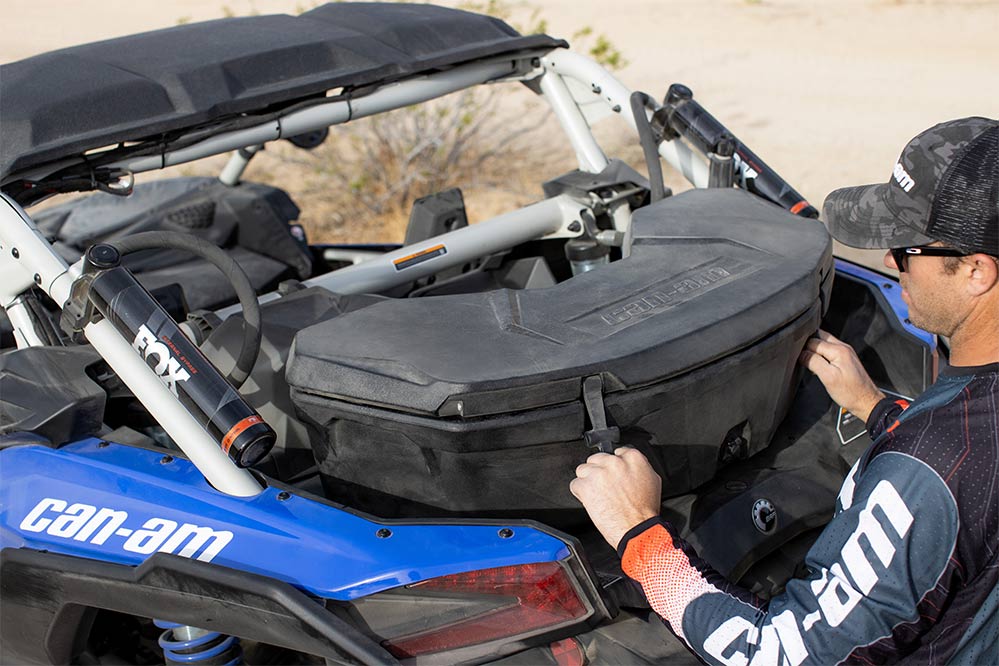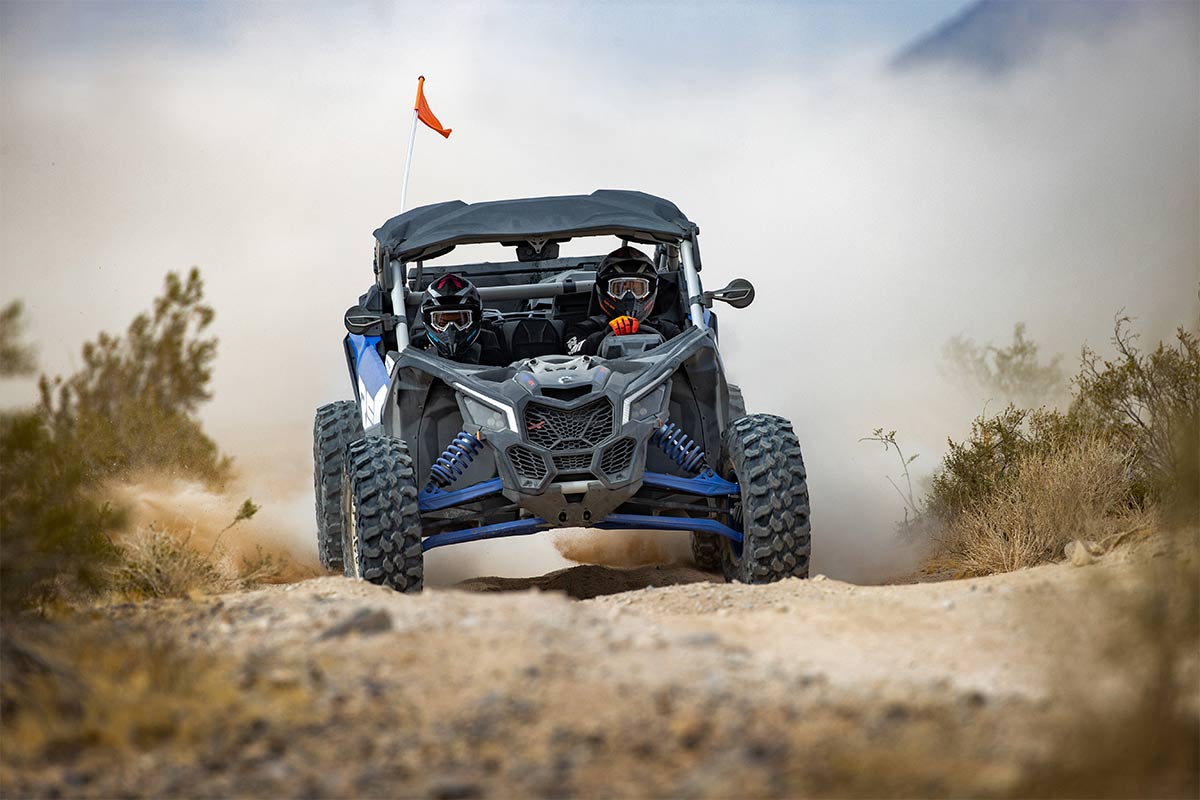 PROVEN RELIABILITY AND TOUGHNESS
The world is rough—we can handle it. Across record-setting victories and thousands of miles of off-road riding, our community of riders prove every day how tough and capable the Maverick is.