HUSQVARNA FE 350 ROCKSTAR EDITION 2022
£10,049

HUSQVARNA FE 350 ROCKSTAR EDITION 2022
The FE 350 is known for its versatility in all types of terrain. With a lightweight chassis and enhanced all-round performance, it possesses 450-rivalling power-to-weight ratio, while keeping the light and agile feel of a 250. Already a preferred choice for those wanting a perfect balance of weight and power, the motorcycle combines premium WP suspension, innovative electronics and comfortable ergonomics. Along with a host of other innovative refinements, the FE 350 Rockstar Edition features the same advanced technology with added colour, graphic and part updates to replicate the Rockstar Energy Husqvarna Factory race machines.
HUSQVARNA FE 350 ROCKSTAR EDITION 2022
TECHNICAL DETAILS
The chromium molybdenum steel frame is expertly crafted using laser-cut, robot-welded, hydro-formed tubes, ensuring the highest level of precision and quality. The specifically crafted geometry utilises advanced longitudinal and torsional flex characteristics, for unparalleled rider feedback, energy absorption and exceptional straight-line stability. The cylinder head mountings are made of forged aluminium, improving handling and comfort. The premium black powder coated frame features standard frame protectors, providing extra durability.
transmission

6-speed

starter

Electric starter

stroke

57.5 mm

bore

88 mm

clutch

Wet, DDS multi-disc clutch, Magura hydraulics

weight

106.8 kg

tank capacity

9 l

front brake disc diameter

260 mm

rear brake disc diameter

220 mm

front brake

Disc brake

Ever since the brand's inception, Husqvarna have continued to evolve. What started as a weapons factory advanced to produce household appliances before moving onto two-wheeled goods. Adding bicycles to their product range in 1896, the leap into motorcycle production happened in 1903. This bold step marked the beginning of a long and fruitful journey for Husqvarna Motorcycles. The brand forged an envious reputation for their unrelenting spirit and commitment to premium products with state-of-the-art technology.
The WP XPLOR 48 front fork is designed specifically for enduro riding. It's open cartridge layout has a spring in each leg with split damping functions. Compression damping in the left leg and rebound damping in the right. Adjustment is via easy-to-access clickers (30 clicks) on the top of each fork leg. The standard preload adjusters allow for easier adjustment without the use of tools. The fork's mid-valve piston delivers consistent damping, while the setting allows the fork to operate higher in the stroke for exceptional rider feedback and bottoming resistance.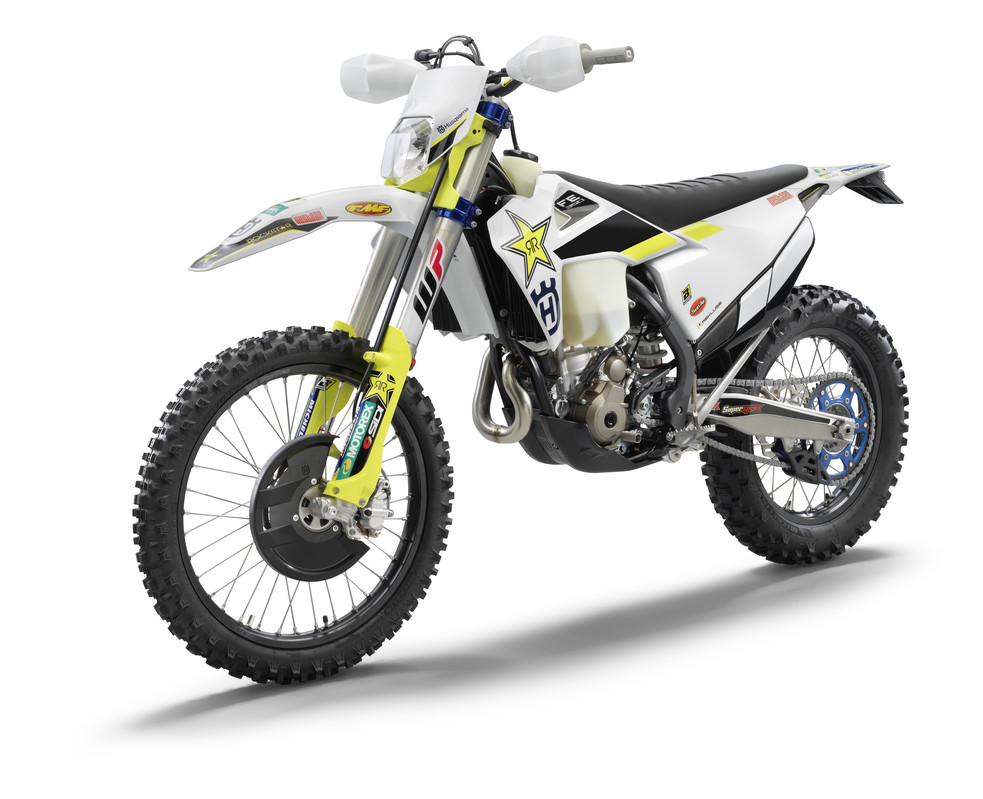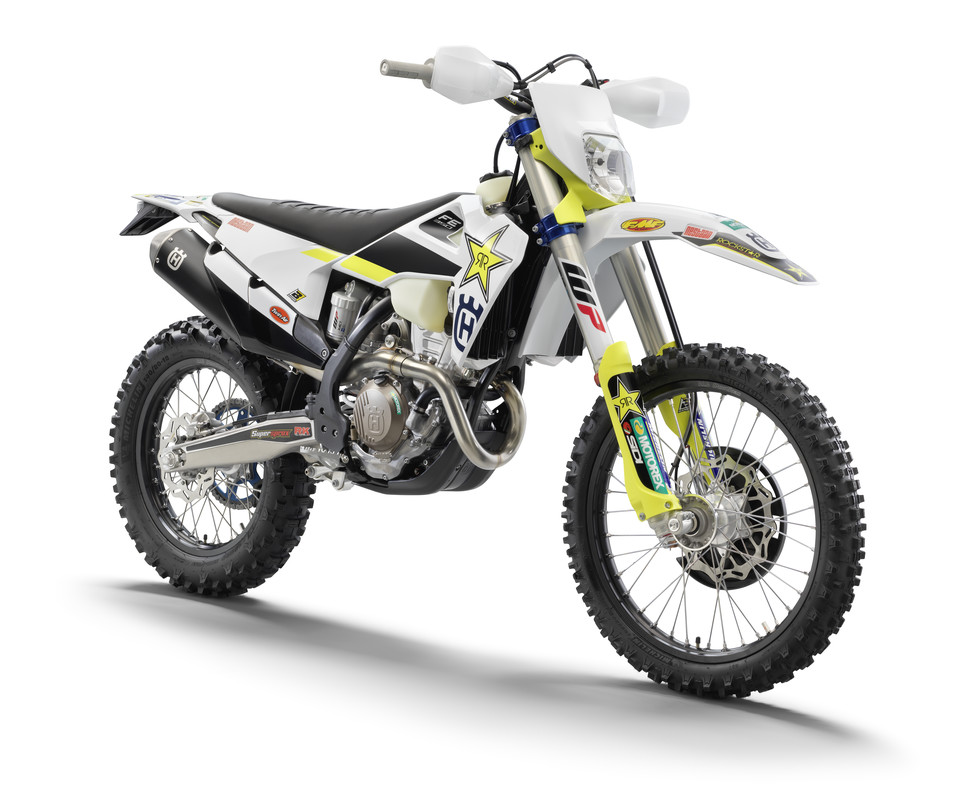 Designed for easy operation, the standard map switch selects between 2 EFI maps and activates the traction control feature. The TC (Traction Control) feature improves control on slick terrain. Traction Control can be switched on or off from the map switch. It functions by analysing throttle input from the rider and the rate at which the engine RPM increases. If the RPM increases too quickly, the EMS registers a loss of grip and reduces the amount of power to the rear wheel, ensuring maximum traction.